International Art Museum of America

-

search results

If you're not happy with the results, please do another search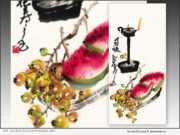 eNewsChannels NEWS: -- On May 18, 2019, Dr. Yuhua Shouzhi Wang Art Exhibition opened ceremoniously in Shanghai Exhibition Center. The exhibition is organized by the Shanghai International Cultural Exchange Association Gallery, and co-organized by Shanghai Xu Beihong Art Research Club, Shanghai University International Exchange Art Center, and Rare Art Inc. of U.S.A., Rare Art, Inc. announced today.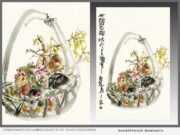 eNewsChannels NEWS: -- The International Art Museum of America (IAMA) in San Francisco today announced that on March 18, 2019, the painting "Pomegranates in a Bamboo Basket" by Dr. Yuhua Shouzhi Wang was sold at the exceptional price of US$1.27 million during the spring auction at Gianguan Auctions in New York. Dr. Wang has been recognized by the New York Academy of Art as an international first-class artist.
eNewsChannels NEWS: -- Delivering the inaugural Black History Month welcome remarks, Bay Ecotarium and Smithsonian Affiliated Aquarium of the Bay President and CEO, George Jacob shared his vision for the $260 million Climate Literacy and Ocean Conservation Living Museum in the making in San Francisco.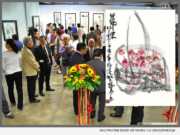 eNewsChannels NEWS: -- The solo art exhibition of the Honorary Lifetime Director of the International Art Museum of America (IAMA) caused a sensation in Thailand! The exhibition of the international first-class artist Dr. Yuhua Shouzhi Wang organized by the Department of Culture of Thailand lasted for five days and the exhibition astounded the attendees and general public - including art critics, scholars, and dignitaries.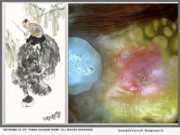 eNewsChannels NEWS: -- Rare Art, Inc. in Covina, California, announces the solo exhibition of Dr. Yuhua Shouzhi Wang, a noble international art master whose accomplishments has been appraised by the United States Congress and art scholars of world authorities, has been held world-wide - including China, San Francisco and currently in Thailand - in efforts to develop cultural exchange between the East and the West.
NEWS: (NEW YORK, N.Y.) Columbia University will confer the degree of Doctor of Humane Letters on the legendary dance pioneer and social activist Arthur Mitchell this month, the Arthur Mitchell Project announced today.
NEWS: A public memorial celebration will be held Saturday, October 10, at 2 p.m. ET. at the Museum of African American History, 46 Joy Street, Beacon Hill, Boston, to celebrate the life and legacy of Samuel Washington Allen - who also wrote under the pen name of Paul Vesey. The noted poet, professor, lawyer and translator passed away peacefully surrounded by family and friends at the age of 97 on June 27, 2015.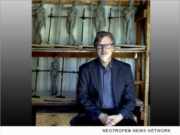 LAGUNA BEACH, Calif. /eNewsChannels/ -- NEWS: Laguna College of Art and Design (LCAD) announced the Jonathan Burke Endowed Presidential Scholarship commemorating Burke's 35 years with the college. From 1985 to 2011, Burke was dean of fine arts, co-vice president of Academic Affairs and gallery director at LCAD.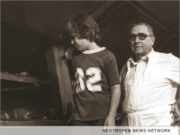 OWENSBORO, Ky. /eNewsChannels/ -- NEWS: Moonlite Bar-B-Q Inn in Kentucky was recently selected to be part of a permanent exhibit, 'Trail of Smoke and Fire', in the Southern Food and Beverage Museum in New Orleans. Pappy Bosley's cleaver and butcher knife, and an original menu from 1963-1965 accompanied by historical photos will be part of the installation.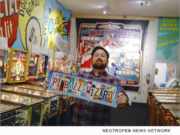 ALAMEDA, Calif. /eNewsChannels/ -- NEWS: Pacific Pinball Museum (PPM) today announced that the International Flipper Pinball Association (IFPA), is coordinating the second annual State Championship Series finale, a competition held simultaneously across 33 different states on Saturday, Feb. 7, 2015. This year's competition in California will be held at the Pacific Pinball Museum.