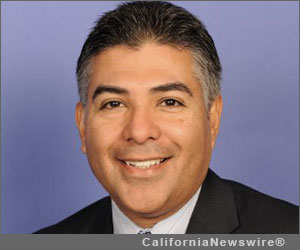 SAN FERNANDO, Calif. /California Newswire/ — U.S. Rep. Tony Cardenas (D-San Fernando Valley), member of the House Committee on the Budget, today welcomed the addition of more than 230,000 jobs to the U.S. economy in February. The announcement Friday morning, by the Bureau of Labor Statistics, also indicated that unemployment dropped to 7.7 percent following the 36th consecutive month of private sector job growth under President Obama.
"For three years now, our private sector has continued the economic recovery begun when President Obama reversed the devastating impact of the economic downturn," said Cardenas. "We are not adding jobs as quickly as any of us would like, but Americans continue returning to work. This week the Dow hit a record high, the dollar continued performing well on foreign markets and we received the wonderful news that hundreds of thousands of our countrymen and women have returned to the workforce.
"But, this week also saw a sequester begin that could destroy this great news, replacing it with devastating cuts, costing the families in my district thousands of jobs, up to 750,000 nationwide. Congress can do better and I will keep fighting to solve our budget problems. I look forward to the Republican leadership allowing a fair vote on the balanced bill put forth by Rep. Van Hollen in the Budget committee. His bill will achieve the same savings as the sequester, while not costing thousands of American jobs."
---
Copyright © 2013 California Newswire. This content is copyrighted under U.S. and international law and may only be used for non-commercial purposes by news aggregators or under license of the Neotrope® News Network (www.neotrope.net). .