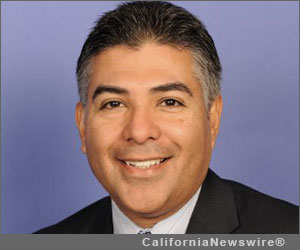 SAN FERNANDO, Calif. /California Newswire/ — Today in Washington, D.C., U.S. Rep. Tony Cardenas (D-San Fernando Valley), member of the House Committee on the Budget, released a statement following his vote against the Republican budget, authored by committee Chair Paul Ryan.
"Today, the House approved a budget that will once again devastate the middle class, raise taxes on only middle class families and destroy investment in the future of our nation," said Cárdenas. "I came here to pass a budget that would help the American people, not just make a political statement, but we failed at that task. Instead, this budget will make achieving the American Dream much harder for working families, particularly Latinos, in my District."
The Republican Ryan budget would:
– Cut Pell Grant funding for more than 10 million students;
– Increase the tax burden of the average middle class family by more than $3,000 per year;
– Slash Medicaid funding by more than $810 billion and force state governments to take over administration of the program with no direction;
– Cut the food budget of millions of families by more than $1,000 a year and;
– Fail to close any tax loopholes on businesses, including those moving American jobs overseas.
The Ryan budget passed, largely along party lines, Thursday morning, by a final vote of 221-207. No Democratic representative voted for the bill.
---
Copyright © 2013 California Newswire. This content is copyrighted under U.S. and international law and may only be used for non-commercial purposes by news aggregators or under license of the Neotrope® News Network (www.neotrope.net). .