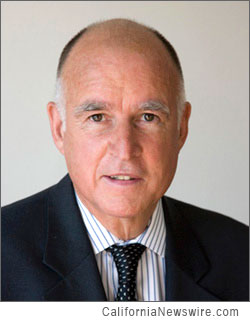 SACRAMENTO, Calif. /California Newswire/ — Governor Edmund G. Brown Jr. today announced that he has signed the following bills: First, AB 389 by Assemblymember Holly Mitchell (D-Los Angeles) – Bleeding disorders. AB 1621 by Assemblymember Linda Halderman (R-Clovis/Fresno) – Physicians and surgeons: prostate cancer.
ALSO:
– AB 1727 by Assemblymember Jim Silva (R-Huntington Beach) – Support orders: termination.
– AB 1748 by Assemblymember Paul Fong (D-Mountain View) – California Community Colleges: fair market value of leases.
– AB 1777 by Assemblymember Fiona Ma (D-San Francisco) – Disposition of cremated remains.
– AB 1859 by Assemblymember Joan Buchanan (D-San Ramon) – School facilities: charter schools.
– AB 1890 by Assemblymember Jose Solorio (D-Santa Ana) – Vehicles: toll highways: motorcycles.
– AB 1971 by Assemblymember Joan Buchanan (D-San Ramon) – Theft: junk, metals, and secondhand materials.
– AB 2106 by Assemblymember Donald Wagner (R-Irvine) – Civil procedure: motion to set aside and vacate a judgment and motion for a new trial.
– AB 2222 by Assemblymember Marty Block (D-San Diego) – Criminal history records.
– AB 2554 by Assemblymember Bill Berryhill (R-Stockton) – Contractors.
For full text of the bills, visit: leginfo.ca.gov/bilinfo.html .