Advertising Industry News, PR and eMarketing News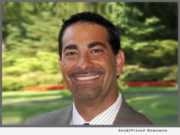 eNewsChannels NEWS: -- Government communications expert Elliot Cohen says he is changing the way cities tackle resident outreach. The former head of communications for both public agencies and cities says government needs to shift its mentality away from passive public relations and towards a new model mirroring pro-active private sector communication.
eNewsChannels NEWS: -- Neotrope, a California-based marketing, branding, entertainment, publishing and technology firm founded in 1983, today announced the eight U.S. 501(c)(3) charities selected for its annual J.L. Simmons Nonprofit PR Grants program for 2018/19. With this year's Grant, each charity will receive up to $2400 in services including PR, marketing and social media promotion.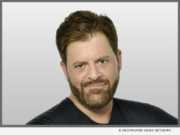 eNewsChannels NEWS: -- Multi-Industry Branding Strategist and Keynote Speaker Loren Weisman announces that he will be appearing in early 2018 on The Roberts and Lowe CEO Entrepreneur Cruise, Bob Harrison's Hawaii Increase Event, Natasha Senkovich's Intuition to Raise your income Global Summit and The Business Excellence Summit hosted by Kay Sanders. Weisman will also be appearing at a series of private engagements ranging from Atlanta to Miami in the first quarter of 2018.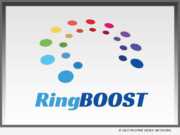 eNewsChannels NEWS: -- RingBoost, a premier national provider of enhanced telecom services, today announced that Ascend Hospice has joined its 1-800-HOSPICE(TM) network. 1-800-HOSPICE is a national network of hospices that make use of the premium phone number services offered by RingBoost and share marketing services, including listings in the network's AIDEFINDER directory. Ascend has secured the exclusive rights to use the 1-800-HOSPICE marketing phone number in New Jersey and Massachusetts.
eNewsChannels NEWS: (LOS ANGELES, Calif.) -- Greenbar Distillery, one of California's original craft distilleries and home of the world's largest portfolio of handcrafted, organic spirits, today announced that it has unified its seven core spirits lines under a new heart brand that evokes the company's origins as a love story between the two founders, Litty Mathew and Melkon Khosrovian. In sharp contrast to how most distilleries design their packages to stand out within categories, such as vodka or whiskey, Greenbar Distillery's new look echoes the maker-focused branding of craft brewers.
eNewsChannels NEWS: (RALEIGH, N.C.) -- Sokal Media Group is proud to announce that they have been named a Preferred Digital Provider for Kia Motors America, headquartered in Irvine, Calif. Sokal Media Group appends this partnership to their ever-expanding list of professional collaborations including designation as a Premier Google Partner, Toyota Dealer Digital Solutions Provider, and a Bing Partner.
eNewsChannels NEWS: (DENVER, Colo.) -- Digital marketing veterans Ken McDonald and Chris Newton have written and published "How to Acquire Your First Million Customers," a book about growing online businesses through a variety of customer acquisition and online marketing techniques. The book is available this week as a free download on Amazon to celebrate the launch.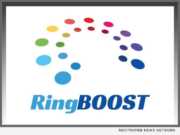 eNewsChannels NEWS: (PLEASANTVILLE, N.Y.) -- GracePointe Church of the Nazarene in central Florida received a unique offering this month, as the team at RingBoost agreed to donate a custom phone number to the Lake Mary-based organization. With its unforgettable new number hooked up in no time, GracePointe is all set to take the church's message to an increasingly large audience in the weeks and months to come.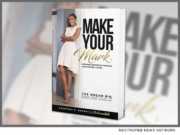 eNewsChannels NEWS: (NEW YORK, N.Y.) -- The Oracle Group International is thrilled to announce the publication of "MAKE YOUR MARK: Personal Branding Through 'On-Purpose' Living" (paperback; on sale March 14, 2017; $20; ISBN: 978-0692833919) by award-winning, brand strategist, entrepreneur and author Courtney R. Rhodes.
eNewsChannels NEWS: (RALEIGH, N.C.) -- One of the Triangle's largest advertising agencies, Sokal Media Group, announced today that they will support Michael Waltrip in his final race, the Daytona 500, on February 26, 2017. In a partnership with BK Racing, the Sokal Media Group logo will be prominently placed on the B Pillar located over the left shoulder of driver Michael Waltrip.