Advertising Industry News, PR and eMarketing News
eNewsChannels NEWS: -- RingBoost, a premier national provider of enhanced telecom services, today announced that Ascend Hospice has joined its 1-800-HOSPICE(TM) network. 1-800-HOSPICE is a national network of hospices that make use of the premium phone number services offered by RingBoost and share marketing services, including listings in the network's AIDEFINDER directory. Ascend has secured the exclusive rights to use the 1-800-HOSPICE marketing phone number in New Jersey and Massachusetts.
eNewsChannels NEWS: (LOS ANGELES, Calif.) -- Greenbar Distillery, one of California's original craft distilleries and home of the world's largest portfolio of handcrafted, organic spirits, today announced that it has unified its seven core spirits lines under a new heart brand that evokes the company's origins as a love story between the two founders, Litty Mathew and Melkon Khosrovian. In sharp contrast to how most distilleries design their packages to stand out within categories, such as vodka or whiskey, Greenbar Distillery's new look echoes the maker-focused branding of craft brewers.
eNewsChannels NEWS: (RALEIGH, N.C.) -- Sokal Media Group is proud to announce that they have been named a Preferred Digital Provider for Kia Motors America, headquartered in Irvine, Calif. Sokal Media Group appends this partnership to their ever-expanding list of professional collaborations including designation as a Premier Google Partner, Toyota Dealer Digital Solutions Provider, and a Bing Partner.
eNewsChannels NEWS: (DENVER, Colo.) -- Digital marketing veterans Ken McDonald and Chris Newton have written and published "How to Acquire Your First Million Customers," a book about growing online businesses through a variety of customer acquisition and online marketing techniques. The book is available this week as a free download on Amazon to celebrate the launch.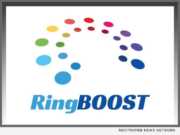 eNewsChannels NEWS: (PLEASANTVILLE, N.Y.) -- GracePointe Church of the Nazarene in central Florida received a unique offering this month, as the team at RingBoost agreed to donate a custom phone number to the Lake Mary-based organization. With its unforgettable new number hooked up in no time, GracePointe is all set to take the church's message to an increasingly large audience in the weeks and months to come.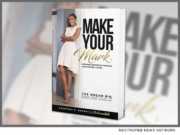 eNewsChannels NEWS: (NEW YORK, N.Y.) -- The Oracle Group International is thrilled to announce the publication of "MAKE YOUR MARK: Personal Branding Through 'On-Purpose' Living" (paperback; on sale March 14, 2017; $20; ISBN: 978-0692833919) by award-winning, brand strategist, entrepreneur and author Courtney R. Rhodes.
eNewsChannels NEWS: (RALEIGH, N.C.) -- One of the Triangle's largest advertising agencies, Sokal Media Group, announced today that they will support Michael Waltrip in his final race, the Daytona 500, on February 26, 2017. In a partnership with BK Racing, the Sokal Media Group logo will be prominently placed on the B Pillar located over the left shoulder of driver Michael Waltrip.
eNewsChannels NEWS: (SEATTLE, Wash.) -- IntellaSphere, Inc. announces the launch of its new IntellaHealth division. IntellaSphere, an integrated marketing system provider in Bellevue, Washington, recognizes that healthcare providers need to connect with their patients across a variety of online marketing channels and mechanisms.
eNewsChannels NEWS: (PALM SPRINGS, Calif.) -- Independent Mortgage Bankers Conference (IMBC), Mortgage Capital Trading, Inc. (MCT), a leading mortgage hedge advisory and secondary marketing technology firm, announced that its COO, Philip Rasori, will speak on a panel session on the subject of investor base optimization.
eNewsChannels NEWS: (SAN DIEGO, Calif.) -- ReverseVision, Inc., the leading provider of software and technology for the reverse mortgage industry, today announced the promotion of Kelly Kelleher to the role of director of corporate marketing and events. In her new role, Kelleher will refine ReverseVision's brand identity to ensure it resonates with an evolving reverse mortgage marketplace.