Agribusiness News - including farming, nurseries, farm equipment and related
DRUMRIGHT, Okla. /eNewsChannels/ -- Tidal School Vineyards has set its seventh annual 'A Walk in the Clouds' harvest and festival for Saturday, Sept. 8. This annual celebration of grape growing, winemaking, music, food, and fun includes picking grapes, stomping grapes, live music, and a wine brunch. But most important, the grapes begin their journey to become the Tidal School Winery's estate grown wines.
DEARING, Ga. /eNewsChannels/ -- What could be more fun than playing in the dirt? How about playing with your kids in the dirt? With Mother's Day approaching Sunday, May 13, now is a great time to create a beautiful blooming gift for mom, suggests Gardener's Confidence Collection. With a little quick and easy research, dad and the kids can plant a decorative container of repeat blooming plants to provide a unique gift and long-lasting flowers for her enjoyment.
MIAMI, Fla. /eNewsChannels/ -- Southeast Computer Solutions announced today that it has sold its first Sage ERP X3 software solution to Miami-based Gems Group. With locations in Miami and Colombia, Gems Group is a team of dedicated professionals with a passion for marketing fresh cut flowers that are sold throughout the United States at fine grocery retailers.
BIRMINGHAM, Mich. /eNewsChannels/ -- United Wholesale Mortgage (UWM), a national wholesale mortgage lender operating in 47 states, announced the addition of USDA (United States Department of Agriculture) loans to enhance its existing government platform of FHA and VA loan programs. UWM is currently recognized throughout the broker community as a top government lender and one of the largest-producing wholesale lenders in the country.
LITTLE ROCK, Ark. /eNewsChannels/ -- When a local Hillcrest resident asked EcoHouse to remodel his 60 foot sunroom, architect and custom home builder Rodney Collins suggested donating the glassed room to local educational gardens. Not only will the material be reused, but the local food system movement will benefit by better educating our school children and producing good food for the schools and the local farmers markets.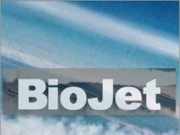 SANTA BARBARA, Calif. /eNewsChannels/ -- The Council of Energy Resource Tribes (CERT) today announced formation of a strategic business relationship with BioJet International. CERT is comprised of 57 sovereign Indian tribes as members. CERT members collectively own and manage more than 30 percent of the coal west of the Mississippi; 40 percent of domestic uranium; and 10 percent of known national oil and gas reserves in the United States.
MEXICO, Mo. /eNewsChannels/ -- Missouri Gov. Jay Nixon, whose job-creation strategy has focused on investing in science, technology and innovation, and encouraging and incentivizing entrepreneurship, selected Soy Labs and the Missouri Plant Science Center on Friday, as the site to discuss the importance of the Missouri House passing the Missouri Science and Innovation Reinvestment Act.
SANTA BARBARA, Calif. /eNewsChannels/ -- BioJet International Ltd. announces that it joins the worldwide Aviation Industry celebrating approval of bio-derived jet fuel for commercial use (ASTM International revised D7566). Concurrent with this approval, and to aid in development of the bio-aviation market, BioJet is releasing One Billion Gallons of Renewable Jet Fuel to long-term contracts.
SANTA ROSA, Calif. /eNewsChannels/ -- Bennett Valley AVA -- For the second year in a row Westerhold Family Vineyards and Winemaker Russell Bevan have earned the right to take home the highly coveted barrel trophy and 'Coat du Rhone' blazer in the 2011 Syrah Shoot-Out at the Hospice du Rhone celebration held in Paso Robles, California.
MONTEREY, Calif. /eNewsChannels/ -- BioJet International Ltd. and Abundant Biofuels Corporation announced their merger today. Abundant will become a wholly owned subsidiary of BioJet. Abundant and its affiliates (Abundant Habitats and Abundant Harvests) will continue to operate under the Abundant name and corporate identity.