Agribusiness News - including farming, nurseries, farm equipment and related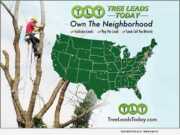 eNewsChannels NEWS: -- "The tree service companies that consistently thrive are those that ramp up their marketing efforts during times of recession, such as the economic downturn of the COVID-19 pandemic." This statement comes from Don Dowd, owner and founder of Tree Leads Today. "During economic lulls, many make the mistake of scaling back their marketing out of fear."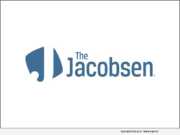 eNewsChannels NEWS: -- The Jacobsen has announced the release of their new augmented intelligence platform for commodity price forecasting, named Sage. "We are the first price reporting agency to release a forecasting product built on machine learning and augmented intelligence in our niche," states John Donicht, President of The Jacobsen.
eNewsChannels NEWS: -- Thar Process Inc., global leader in the design and manufacture of advanced technologies for the extraction and purification of natural products, announces a new Isolator XXX phase for hemp/cannabis extract purification by supercritical fluid chromatography (SFC).
eNewsChannels NEWS: -- If a homeowner's lawn looks uneven and just plain ugly in some spots, how the grass is being mowed might be affecting its appearance, says Giroud Tree and Lawn. From how to set the mower height to how soon after the rain falls the grass is cut, good mowing practices are important for keeping a lawn looking vibrant, healthy, and green all season long.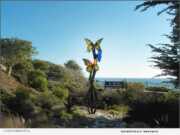 eNewsChannels NEWS: -- Casa Romantica Cultural Center and Gardens, an award-winning Southern California 501(c)(3) nonprofit, opened their gardens to the public on Friday, May 22, in accordance with social distancing and safety guidelines provided by the state of California.
eNewsChannels NEWS: -- When it comes to growing grass in the shade, the process can be incredibly frustrating for homeowners. The Lawn Care Experts at Giroud Tree and Lawn have several strategies homeowners can try to combat bare spots on shady areas on the lawn.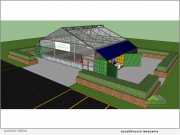 eNewsChannels NEWS: -- Erik Cutter, President and CEO of Alegría Fresh and Jan Allen, President and CEO of Impact Bioenergy are proud to announce the development of the Alegria Farmacy food production system.
eNewsChannels NEWS: -- The Spotted Lanternfly is a destructive insect that has officially invaded Philadelphia, Bucks and Montgomery Counties! All winter long, their eggs lay waiting for the warm weather, and the Spotted Lanternfly Nymphs have already started to emerge. The experts at Giroud Tree and Lawn share what to look for and how to capture and destroy these destructive insects.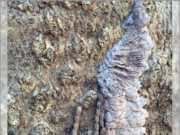 eNewsChannels NEWS: -- Spotted Lanternfly are beautiful but destructive insects that have invaded Pennsylvania. The good news is kids can help get rid of Spotted Lanternfly! The experts at Giroud Tree and Lawn share why these are bad bugs, and what kids need to know to go on a Spotted Lanternfly Egg Hunt!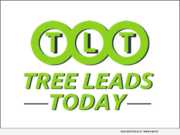 eNewsChannels NEWS: -- Tree Leads Today has grown more than five-fold during the past year, which its founders say is a strong testament to the effectiveness of their tree marketing program.