Agribusiness News - including farming, nurseries, farm equipment and related
eNewsChannels NEWS: -- Starting in 2016, global vanilla prices skyrocketed when below average harvests in Madagascar and Indonesia coincided with increased consumer demand for natural flavors and "clean" labels, notes Singing Dog Vanilla.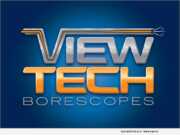 eNewsChannels NEWS: -- ViewTech Borescopes will go back to exhibiting in-person for the first time since COVID-19 halted tradeshows. The 2020 National Agricultural Aviation Association Expo will be taking place December 7 - 10 at the Savannah Convention Center in Savannah, Georgia.
eNewsChannels NEWS: -- Avila Herbals, a company specializing in novel botanical extraction techniques for both dietary supplements and pharmaceuticals, announced today that it has signed an exclusive global manufacturing agreement and a research and development agreement with Phoenix Biotechnology.
eNewsChannels NEWS: -- SunBug Solar, a Massachusetts-based solar solutions provider, has completed the construction of a dual-use solar-terra photovoltaic system in Monson, Massachusetts. The design of the system allows the local landowner to harvest both sun from above and crops from below on land which has been in the family for three generations.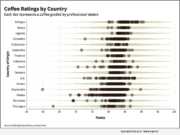 eNewsChannels NEWS: -- Ethiopia, Kenya and Uganda produce the highest quality coffee in the world, according to data from 1,229 professional tastings analyzed by Bean Poet to mark International Coffee Day (Oct. 1, 2020).
eNewsChannels NEWS: -- Adult Spotted Lanternfly are swarming area trees in a record-breaking year for the invasive insect. Not only do Spotted Lanternfly pose a risk to the health of trees and plants, they also cause some really gross problems for homeowners.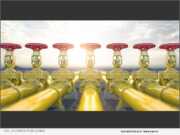 eNewsChannels NEWS: -- The Jacobsen Publishing has launched a hub for tracking the rapidly changing landscape of fuel producers adopting renewables, with a focus on renewable diesel, sustainable aviation fuels and co-processing operations.
eNewsChannels NEWS: -- Open Book Extracts (OBX) is voluntarily recalling to the consumer level all lots of Always Be Clean Hand Sanitizer and Just Hand Sanitizer that are labeled to contain methanol.
eNewsChannels NEWS: -- While some bugs are just annoying, ticks carry a variety of diseases that can pose serious risks to people and pets, says Giroud Tree and Lawn. Fortunately, there are many actions homeowners can take to protect the property from these dangerous insects and the illnesses they can carry. It all starts with knowing where ticks love to hang out in the yard.
eNewsChannels NEWS: -- AgroCulture Inc. aims to bring communities together to fight off every obstacle causing food security. With an effective platform where small farmers and home growers can connect, AgroCulture Inc. aims to promote financial and physical well-being of various communities.