News about Boomers and the Baby Boomer Generation
eNewsChannels NEWS: -- Silver Solutions, a company specializing in helping older adults and their families live safer, less stressful lives wherever they call home, today released a new downloadable infographic entitled "What to do with Mom's Home after she passes" for posting or sharing.
eNewsChannels NEWS: -- Papa, a leader in the Elder Tech industry announced they have expanded services to California, Illinois, Texas, Mississippi, Arkansas, South Carolina, and Tennessee. Papa is expanding beyond its current markets of 19 cities throughout Florida, Michigan, and Pennsylvania. Papa Pals support older adults with transportation, household chores, technology, and companionship. The Papa Pals are like "Grandkids On-demand!"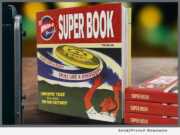 eNewsChannels NEWS: -- Wham-O, the iconic all-American recreational toy brand, will release a new commemorative book marking the 70th anniversary of the company. The book, entitled "SUPER BOOK - Fantastic Tales From Inside The Fun Factory" (ISBN: 978-0692163054), takes readers on a journey through the innovation and imagination that led to the creation of some of the world's most inventive, beloved toys and games that every family has played with for the last 70 years.
eNewsChannels NEWS: -- Evolve Physical Therapy proudly partners with Rock Steady Boxing to help knock out Parkinson's disease throughout NYC, offers new exercise program specifically aimed at improving the quality of life for people living with Parkinson's Disease, garners NBC Nightly News attention.
KIRKLAND, Wash. /eNewsChannels/ -- NEWS: High-flying birds tend to flock together. At least that seems to be the case with long-term care specialists from ACSIA Partners, a leading long-term care insurance agency. Twenty eight of them received the '2015 Long-Term Care Sales Achievement Award' and were among the top 100 individual LTCi producers, based on premium.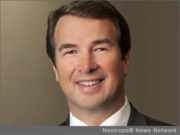 OVERLAND PARK, Kan. /eNewsChannels/ -- NEWS: The National LTC Network announces its immediate past Chairman, Mike Skiens, is featured in an article on long term care planning in Kiplinger's Retirement Report (March 2014). 'Options for Covering Long-Term-Care Costs' shares strategies that can help people cover long term care costs while also keeping premiums manageable.
DAYTON, Ohio /eNewsChannels/ -- NEWS: After spending a lifetime together, couples that have been separated by the chasm of the nursing home suffer the serious medical consequences of a literal broken heart. For nearly a decade, Ohio's Right at Home - Dayton In-Home Care and Assistance has been keeping these loves together in their homes, supporting each other and spending time together, sometimes the last precious moments of their lives.
KIRKLAND, Wash. /eNewsChannels/ -- NEWS: LTC Financial Partners, LLC announces their LTC Solutions campaign, which is a simple answer to a big, seemingly intractable problem: Nearly 70 percent of Americans over 65 will need long-term care services at some point, according to the U.S. Department of Health and Human Services. That includes the majority of Baby Boomers, 78 million strong, now moving into their retirement years.
KIRKLAND, Wash. -- Beginning this Fall, business and personal travelers will hear a critical message in the nation's airports and a major airline's flights:...
KIRKLAND, Wash. -- A few months ago, members of Congress asked the Social Security Commission to clear up a misperception of many Americans approaching...