Business News including New Offices and Management Changes
CHANTILLY, Va. -- OMNISEC International Investigations, Inc., the trusted leader in personal security investigations services, today announced that Major General (USAF Retired) John Casciano has joined the company as President of its wholly owned subsidiary, OMNISEC International Investigations, Inc.
BREVARD, N.C. -- Insulation Business Consultants announced today that the firm has developed a means of maintaining the thermal integrity of exterior walls, eliminating the voids in the insulation where electrical boxes (switch and receptacle boxes), create significant holes in the residential thermal envelope.
KIRKLAND, Wash. -- In February 2007, "President Bush signed into law a significant piece of legislation, the Deficit Reduction Act," says Todd Grove, Maine-based Partner of LTC Financial Partners LLC, the nation's most experienced long term care insurance agency. "This one act is causing the majority of small business owners to seriously evaluate the financial risks posed by an extended illness -- to themselves, their families, their assets and their companies."
PENSACOLA, Fla. -- Is your inner P.I. waiting to be released? Do you question your neighbors, rent Magnum P.I. reruns and have an obsession with dark corners and disguises? If so, John Krause's recently re-released, "The Private Investigator's Guide" (ISBN: 978-0-615-13411-6), may be just what the doctor ordered.
ATLANTA, Ga. -- Author Quincella C. Geiger, announces the release of her new book, "Bringing Home the Baking," (ISBN: 978-0-615-14518-1) that reveals the secrets to setting up a successful home-based baking business. Starting a business can be expensive, but starting a home-based baking business is smart and cost-effective.
SAN FRANCISCO, Calif. -- Global Quarters, Inc. has announced its formation as the world's first fractional ownership brokerage, addressing changing trends in the international real estate marketplace. "Three things are changing where and how Americans buy real estate: retiring baby boomers, inherited wealth and technology," says Global Quarters' founder Paula Gold-Nocella.
LOS ANGELES, Calif. -- SolarReserve, the Los Angeles-based solar thermal power company that has licensed an innovative energy storage technology for on-demand utility-scale solar power, today announced the appointment of William R. Gould, Jr. to serve as Chief Technical Officer.
SAN DIEGO, Calif. -- 1st Pacific Bancorp (NASDAQ: FPBN) announced today that Frank J. Mercardante, a member of the board of directors of 1st Pacific Bancorp since July 2007, resigned from the Company's board. Prior to his appointment as a director of 1st Pacific Bancorp, Mr. Mercardante was Chairman and CEO of Placer Sierra Bank and previously was President and Chief Executive Officer of Southwest Community Bancorp since 1998.
LOS ANGELES, Calif. -- SolarReserve, the Los Angeles-based solar thermal company that has recently commercialized an innovative heat storage technology that provides utility-scale solar power on demand, today announced that Kevin Smith has been hired to serve as Chief Operating Officer and Head of Development.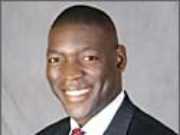 NEW YORK, N.Y. -- Implementation Solutions LLC, a technology consulting firm that services global investment management customers, announced today that it has formulated a subsidiary organization in Australia named Implementation Solutions PTY LTD. Simultaneously it also announced the opening of its seventh office, this time on Kent Street in Sydney, Australia.