Business News including New Offices and Management Changes
LOS ANGELES, Calif. -- SolarReserve, the Los Angeles-based solar thermal company that has recently commercialized an innovative heat storage technology that provides utility-scale solar power on demand, today announced that Kevin Smith has been hired to serve as Chief Operating Officer and Head of Development.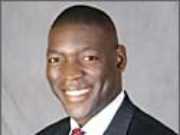 NEW YORK, N.Y. -- Implementation Solutions LLC, a technology consulting firm that services global investment management customers, announced today that it has formulated a subsidiary organization in Australia named Implementation Solutions PTY LTD. Simultaneously it also announced the opening of its seventh office, this time on Kent Street in Sydney, Australia.
LOS ANGELES, Calif. -- After 39 years of working as an insurance professional, Bob Johnson of the Bob Johnson Project, decided it was time for a change. Upon retiring, he traded in his ties for t-shirts and has worked with a designer to create a t-shirt line with a positive message.
WAKEFIELD, Mass. -- NoblePeak Vision announced this week that Mike Decelle has joined the company as President and Chief Executive Officer. Decelle takes the reins from co-founder Cliff King, bringing 25 years of experience to NoblePeak with demonstrated leadership capabilities and success in both startup and large public companies. King moves into the Chief Operating Officer role to focus on new product development and manufacturing as NoblePeak rapidly approaches market introduction of its revolutionary night vision TriWave(R) camera cores.
ALBUQUERQUE, N.M. -- Relios Jewelry, America's largest manufacturer of natural lifestyle designer jewelry is celebrating the grand opening of a brand new kiosk in Phoenix's Sky Harbor Airport. Just in time for the holidays - travelers will have the opportunity to color their personal style with a Southwest Spirit original from the new kiosk located in Terminal 4.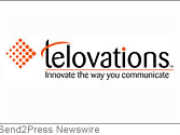 TAMPA, Fla. -- Telovations Inc. today announced that Keith J. Powell has been named vice president of sales. Keith will be responsible for commercial direct sales, enterprise sales and the channel partner sales groups. He will report directly to the company president and CEO. Keith brings his more than 20 years of senior sales management experience in telecom and related industries to Telovations.
PHILADELPHIA, Pa. -- U.S. Facilities, Inc. (USF), a leading facilities maintenance and infrastructure support services firm based in Philadelphia, has announced Mr. William H. McAfee, III as its new Chief Operating Officer. The announcement, which was issued on Tuesday by the company's President and Chief Executive Officer, James C. Dobrowolski, will take effect immediately.
SANTA MONICA, Calif. -- For the first-time ever, the folks who live in Santa Monica and surrounding areas, will get a taste of third-world culture at the International Handcrafted Gifts and Home Textile Expo to be held on January 20 and 21 at the Santa Monica Doubletree Hilton. "This is the fourth year that we have sponsored the Expo," Margaret Galabe, Executive Director, World Women Trade Fair, said.
QUINCY, Mass. -- PowerFlite Communications, an advertising, design, and branding firm headquartered in Quincy, Massachusetts, has been hired by the NevaSlip(TM) brand to promote that company's recent nationwide expansion.
LOS ANGELES, Calif. -- Big box stores make it difficult for shoppers to find products made close to home. However, MadeinUSAForever.com lists hundreds of products, all American made, that promise to make gift giving easy, safe and fun.