Business News including New Offices and Management Changes
SOMERVILLE, N.J. -- E'shee Skin Care products are the result of a careful collaboration of skin care professionals, doctors and chemists; these revolutionary new products are the next step in skin care. Specifically formulated to use very small molecular structures to maximize penetration and dispersion of their beneficial properties, these patented skin care products are redefining state of the art.
NEW CASTLE, Pa. -- The Signature Hill Substance Abuse Network, a program dedicated to linking the legal system and treatment of substance abuse through the use of Vivitrol(R) injections has garnered acclaim in media outlets. Articles lauding the program have recently cited the Network's approach to eliminating the consumer demand for drugs and alcohol by eliminating cravings with the use of Vivitrol.
RICHMOND, Va. -- Linda Tsironis Caruthers (Caruthers), CSA, LTCP and founder/president of Long-Term Care Consultants based in Richmond, VA, has sued her former insurance broker (otherwise known as a field marketing organization or FMO), LTC Financial Partners, LLC (Partners) for an amount in excess of one million dollars.
ATLANTA, Ga. -- White Horse Advisors, LLC, an independently-owned provider of financial advisory services to owners of closely-held businesses and retirement plan sponsors, is an SEC-registered investment advisor (RIA) as of March 9, 2010. White Horse Advisors joins a growing number of financial advisory representatives nationwide that are registering independently of broker-dealers.
MANCHESTER, Vt. -- CONIX Systems, Inc. (CONIX), a leading international provider of payment processing solutions to the financial services industry and pioneer in the acceleration of exception processing and Data Support Systems (DSS), a leading provider of image-based back office payment processing solutions, have formed a partnership to accelerate exception processing across the banking industry.
DALLAS, Texas -- Premier Clothiers is announcing the opening of its new Dallas/Fort Worth location, specializing in custom suits and shirts for both men and women. Featuring designers such as Ermengildo Zenga, Lora Piana, and Dormeuil, they offer a wide variety of prices and styles. Offering to-your-door service, Premier Clothiers takes custom fittings to the next level.
NEW YORK, N.Y. -- Hard drives divided into multiple partitions to maximize the storage space proves to be effective and helpful, but partition loss is still a common problem for most users. The new version of EASEUS' data recovery software - EASEUS Data Recovery Wizard Free Edition, the innovative and professional Windows partition recovery freeware for FAT and NTFS - helps you recover deleted or lost partitions and 'undelete' them when a partition is deleted or lost.
DALLAS, Texas -- Roemtech, LLC announces its new PlenumAmp PMA-245H for release in July 2010. Designed and approved for above ceiling use, this plenum rated amplifier/mixer uses Roemtech's exclusive HummBuster technology to remove random noise that can enter classroom audio systems. The PMA-245H is intended for commercial and educational environments providing clear, crisp audio in a compact design.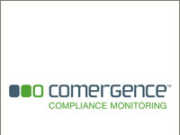 ORANGE, Calif. -- Comergence Compliance Monitoring, a leading provider of third-party originator (TPO) monitoring and due diligence solutions, added five wholesale mortgage lenders to its client roster in May 2010.
CHICAGO, Ill. -- Midwest Wind Energy, LLC (MWE) is pleased to announce two key staff promotions from within the organization. Timothy W. Polz, a Senior Project Developer for the past three years has been promoted to Vice President and General Counsel. In his new role, Tim will oversee all aspects of company operations with a focus on business, finance, administration and legal matters.