Business News including New Offices and Management Changes
CONCORD, Calif. /eNewsChannels/ -- Gold Pan California, a gold mining supply shop located in the Bay Area, is bustling with suction dredge gold miners who are anxiously trying to get information about what is going on in Sacramento. 'This is a new financial disaster headed straight to the heart of the Golden State,' says GPC owner Mike Dunn.
FAIRBANKS, Alaska /eNewsChannels/ -- During these tough economic times, one of the most difficult things to do is raise funds for a charity or community event. Most people are worried about their home value, their job, and generally are not in the best mood - much less thinking about doing something for the community right now, says Jimi Cash, the owner of the Heart to Heart Gold Exchange of Alaska.
DURHAM, N.C. /eNewsChannels/ -- Heart Imaging Technologies, LLC (dba WebPAX) is pleased to announce that the United States Patent and Trademark Office has granted the Company another key individual patent, further strengthening its patent portfolio relating to zero-footprint technologies necessary to view diagnostic-quality medical images in a standard Internet web browser.
KIRKLAND, Wash. /eNewsChannels/ -- Scant planning for long-term care is a big problem in America. Prudential Financial Inc. notes that 74 percent of consumers ages 55 to 65 (about three in every four) polled for a recent survey said they are concerned about needing some kind of long-term care. 'Yet nearly 54 percent of Baby Boomers, now entering their retirement years, believe Medicare or health insurance will cover their long-term care needs, when they won't,' says Denise Gott of LTCFP.
BUFFALO, N.Y. /eNewsChannels/ -- Just in time for Father's Day get the man in your life the world's first handheld extendable tripod, the Quik Pod®, by Fromm Works Inc. He can photograph himself shirtless and be properly centered in each photo. Great for Twitter feeds. Converts to a tabletop tripod stand when hands are not available to hold the camera.
VALENCIA, Calif. /eNewsChannels/ -- LiveView GPS, Inc. announced this week the launch of its new fleet tracking service - Fleettracking.com - that focuses on business to business (B2B) vehicle tracking. Fleettracking provides hardwired GPS vehicle trackers and portable battery-powered GPS tracking devices to businesses, nationwide.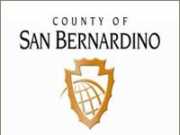 SAN BERNARDINO, Calif. /eNewsChannels/ -- A 30 percent increase in fuel surcharges has put tremendous pressure on the Inland Empire's transportation companies, but won't stop this industry from continuing to be a top local employer, says Terry Klenske, President of Dalton Trucking and member of the San Bernardino County Workforce Investment Board.
NEW YORK, N.Y. /eNewsChannels/ -- In some of the top cities in United States the underlying unemployment problem shows the impact on homeowners that face foreclosures, despite government programs to help hundreds of thousands nationwide keep their homes. According to BankOwnedProperties, the foreclosure listings showed both drops and rises in the states of N.J. and N.Y.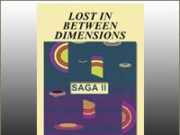 CHICAGO, Ill. /eNewsChannels/ -- An exciting new novel about inter-dimensional space travel, sexy aliens, a space confederation on the brink of civil war, and computer engineers looking for a way home, has just been released by Bookstand Publishing. 'Lost In Between Dimensions - Saga II' (ISBN: 978-1589097315), is a compelling science fiction novel you don't want to miss.
CONCORD, Calif. /eNewsChannels/ -- Gold Pan California has been building inventory of gold mining equipment in anticipation of the season re-opening in November. That anticipation is quickly fading and scorn for the Calif. Legislature is taking its place, for owner Mike Dunn. Pointing to a hefty 1,500-page scientific report, Dunn declares 'The Legislature is trying to prohibit the science from being published.'