Business News including New Offices and Management Changes
ATLANTA, Ga. -- To help the regulated community understand the rules for multimodal hazmat shipping, Lion Technology, the nation's leader in regulatory compliance training, is presenting a how-to training series on the DOT, IATA, and IMDG regulations. Training on all three shipping modes will be held in Atlanta, GA on August 10-13 and Nashville, TN on August 16-19, 2010.
PHILADELPHIA, Pa. -- In their efforts in the battle against childhood cancer, Harvest Squeeze Lemonade will celebrate the National Rollout of the brand at the Marathon Restaurants in Center City Philadelphia. From Monday June 28 through Friday July 2, 2010 Harvest Squeeze Lemonade and Marathon will run a week of fundraising to benefit Alex's Lemonade Stand Foundation for Childhood Cancer (ALSF).
BOZEMAN, Mont. -- In response to growing demand for rapid delivery and competitive pricing, Lattice Materials recently started stocking thin film coating witness samples for its customers. The program takes the burden and expense of inventory off the company's customers and improves their experience with Lattice.
WALNUT CREEK, Calif. -- Green art is only one way to describe the new suspended sculpture by Marta Thoma Hall at the new Walnut Creek Library north entrance. The art spirals overhead in a galaxy of glass bottles floating upward in space like stars and cosmic bodies. The bottles are an assortment of the every day kind, in various shades of blue, green, purple, and rose.
BOCA RATON, Fla. -- Celebrating a new beginning, Tony and Laurie Bova have opened a new modern Italian restaurant, VIVO Partenza, in Boca Raton, Florida. The inspired name is both symbolic and sentimental. In Italian, VIVO means 'alive' and 'lively' and partenza translates to 'a departure,' specifically the constant departures one makes into new phases of life. A Grand Opening celebration is scheduled for June 30, 2010, beginning at 7:30 p.m.
PARK CITY, Utah -- This summer, Park City residents are sure to reminisce about the year they hosted the Olympics as Olympic medalist figure skater, Peter Carruthers, takes to the ice to coach people of all ages at the Park City Ice Arena.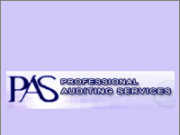 SOUTHFIELD, Mich. -- Professional Auditing Services of America (PAS) a leading Michigan based A/P recovery firm, which was established in 1993, announced today that for its 17th year anniversary they will be launching a new data matrix solution as a free service provided to their clients. This includes various quantifiable and measurable cost savings or cost avoidance opportunities.
ALAMEDA, Calif. -- The Alameda Community Learning Center (ACLC) recently announced the addition of a new STEM Through Engineering program as part of its mission to deliver technology-rich, cutting-edge curriculum that offers real world learning applications. STEM, which stands for Science, Technology, Engineering, and Math, is a research-based approach to 21st century education.
NORWALK, Conn. -- Things did not go as planned when Joe Presto of the Norwalk-based IT consulting firm Desktop Guerrillas tried to send out his monthly invoices last Tuesday night. After error messages kept popping up, Presto did a Google search and quickly determined that the issue was with Intuit's system, not his own. The next morning he learned the full scope of the outage: 300,000 of Intuit's clients had been affected.
CHICAGO, Ill. -- KnowledgeAdvisors, the world's largest provider of learning and talent measurement solutions, today announced it has released a brand new research report analyzing the effect of managers upon the development of their talent pool. The research conducted by KnowledgeAdvisors was based upon substantial data collected across diverse industries in an effort to gain a comprehensive representation of the present condition of manager engagement.