Business News including New Offices and Management Changes
FORT COLLINS, Colo. -- Heli-Support, a leading helicopter maintenance, repair and overhaul facility, today announced they have been awarded full factory approval for overhaul and repair of one of the most popular helicopter engines in use today, the Turbomeca Arriel 1. The certification is without limitations, and covers the Arriel 1, 1B, 1D and 1D-1, and will soon be followed by all additional Arriel 1 variants.
GLENDALE, Calif. -- Cyrios, Inc., a U.S.-based, California corporation, is meeting with their Asian and European partners to discuss expansion of commodity trading, specifically...
ORLANDO, Fla. -- One of the leading hospitality strategists and consumer behavior experts has accepted a position at the nation's largest full-service restaurant consulting firm. After 18 years with Y partnership, previously YPB&R, Dennis Marzella has resigned his partnership post as executive vice president of strategic planning, branding and research to spearhead similar functions at Quantified Marketing Group.
ATLANTA, Ga. -- Interactive Data, LLC, a leading provider of contact-accuracy services, announces the acquisition of DirectoryNET, LLC, a leading provider of directory assistance and business-intelligence solutions. Interactive Data, LLC (ID) is the industry's leader in locating and identifying individuals who are typically difficult to find.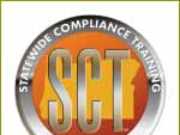 PORTLAND, Ore. -- Darrin Taylor and Alan Espasandin are the owner operators of Statewide Compliance Training (SCT). After serving the State of Oregon for a combined 12 years as Inspectors in the regulatory department of the Commission they are venturing out on their own to offer training in liquor law, service permits and DPSST Security certifications.
FRAMINGHAM, Mass. -- Kathleen Greer, founder and president of KGA, Inc., announced the promotion of Sue Penchansky to Vice President. After serving as a Senior Human Resources Consultant and Advisory Board member for four years, Penchansky will now be responsible for account management while continuing to build the consulting side of the KGA business.
ALPHARETTA, Ga. -- Southern Staircase, a leading manufacturer of pre-assembled staircase systems, recently announced the purchase of Stair Parts, Incorporated, or SPI, of Adairsville, Ga. SPI manufactures wooden staircase components such as newels, balusters and stair treads. The sale was announced on May 10th.
SEATTLE, Wash. -- PlanHeaven.com announced today that it has launched an online marketplace showcasing video pitches from early stage companies to a nationwide audience of angel investors. The focus on online video combined with other communication tools differentiates PlanHeaven from similar services.
FRESNO, Calif. -- Cypress Systems, Inc, a Fresno CA based biotechnology company, announced that it has hired Mark Whitacre, Ph.D. Dr. Whitacre joined the executive management team effective January 1, 2007 as COO & President, Technology and Business Development, following the opening of a new office in Pensacola, Florida in December, 2006.
HOUSTON, Texas -- Infrastruct Security, Inc. announces that its latest round of financing has pushed the company over the $20 million mark and helped the company meet its initial business goals within its first year of operation.