Business News including New Offices and Management Changes
ATLANTA, Ga. -- Interactive Data, LLC, a leading provider of contact-accuracy services, announces the acquisition of DirectoryNET, LLC, a leading provider of directory assistance and business-intelligence solutions. Interactive Data, LLC (ID) is the industry's leader in locating and identifying individuals who are typically difficult to find.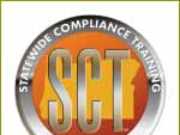 PORTLAND, Ore. -- Darrin Taylor and Alan Espasandin are the owner operators of Statewide Compliance Training (SCT). After serving the State of Oregon for a combined 12 years as Inspectors in the regulatory department of the Commission they are venturing out on their own to offer training in liquor law, service permits and DPSST Security certifications.
FRAMINGHAM, Mass. -- Kathleen Greer, founder and president of KGA, Inc., announced the promotion of Sue Penchansky to Vice President. After serving as a Senior Human Resources Consultant and Advisory Board member for four years, Penchansky will now be responsible for account management while continuing to build the consulting side of the KGA business.
ALPHARETTA, Ga. -- Southern Staircase, a leading manufacturer of pre-assembled staircase systems, recently announced the purchase of Stair Parts, Incorporated, or SPI, of Adairsville, Ga. SPI manufactures wooden staircase components such as newels, balusters and stair treads. The sale was announced on May 10th.
SEATTLE, Wash. -- PlanHeaven.com announced today that it has launched an online marketplace showcasing video pitches from early stage companies to a nationwide audience of angel investors. The focus on online video combined with other communication tools differentiates PlanHeaven from similar services.
FRESNO, Calif. -- Cypress Systems, Inc, a Fresno CA based biotechnology company, announced that it has hired Mark Whitacre, Ph.D. Dr. Whitacre joined the executive management team effective January 1, 2007 as COO & President, Technology and Business Development, following the opening of a new office in Pensacola, Florida in December, 2006.
HOUSTON, Texas -- Infrastruct Security, Inc. announces that its latest round of financing has pushed the company over the $20 million mark and helped the company meet its initial business goals within its first year of operation.
LAS VEGAS, Nev. -- Meckley and Associates announces that near-death survivor and company founder, Ilene Meckley forms new division of her company, Highway of Success. A business dedicated to providing the tools necessary to navigate through the bumps and roadblocks along the way and continue cruising down the highway of success.
TRIPOLI, Libya -- According to Phoenicia Group, the leading U.S.-Libyan diversified business and consultancy group, and a strategic partner to several multinational corporations in Libya, business confidence has reached an all time high among the Libyan private sector and foreign companies looking to invest in Libya, a result of astute government policies in streamlining the business and legal regulatory framework and government support of private sector and entrepreneurial growth.
LAS CRUCES, N.M. -- ROK Southwest, Inc. has just released a new, free white paper, "An Innovative, Low Cost Approach to Communicating Highly Effective Policies and Procedures," that explains how line-of-business managers can use existing simple tools and techniques to improve employee productivity and quality of work by more effectively communicating the organization's "process knowledge."