California Business News, Entertainment, and Technology News (U.S.)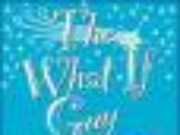 SAN DIEGO, Calif. -- Nautilus Press announces the pending release of "The What If Guy" (ISBN: 0-9778018-0-2), available in October 2006. The Chic-Lit book promises to entertain, enlighten and enhance the reader's outlook on life.
MONARCH BAY, Calif. -- EverPrivate.com is offering a new service that provides the ability to do anything and go anywhere online without anyone else knowing. The service is totally free and there is no software to download. EverPrivate conceals where you surf and eliminates all of the tracks you leave behind. Your activities remain private, which not only protects your identity, but also your privacy.
LOS ANGELES, Calif. -- Building a brand in print and online often takes a public relations plan, but there are pathways to success that are not always visible to the public, says Scott G of G-Man Marketing (www.gmanmarketing.com). In a seminar called "Getting Ink & Working the 'Net," which will be presented by NARIP and held on August 15 in Studio City, California, G will reveal some of the processes that get attention for a company, product, service, or recording artist.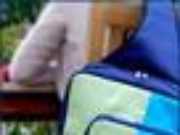 SAN FRANCISCO, Calif. -- O Yikes!, active lifestyle diaper bag manufacturer, today announces the introduction of their second line of ultra-chic urban diaper bags for active parents on the go. The latest design, O Yikes! Messenger bag, still offers the style and functionality of the original O Yikes! Slingback bag while offering a little more room.
LOS ANGELES, Calif. -- Temple420.org opened on April 20th to incredible success. There have been thousands of people flocking to the site and a true community is being created on-line. Two community members of Temple420.org have decided to get married and they have asked Craig X Rubin, the new Pope of Pot, to officiate over their Wedding. The other exciting news is that Rubin, the Temple's Reverend, is going to Washington D.C. to be trained as a preacher by Arch Bishop George Augustus Stallings.
TORRANCE, Calif. -- Neotrope(R), a leading California advertising, PR, and Internet Marketing firm established 1983, today announced it has been chosen by a holistic pet care and pet health supplement firm, Ask Ariel Your Pet Nutritionist (www.askariel.com), to provide promotion and brand development for their company and Website.
SAN DIEGO, Calif. -- Soar Consulting, Inc., America's fastest growing recruitment firm specializing in the placement of transitioning military members into civilian careers, recently announced their second consecutive year of triple digit growth.
SAN FRANCISCO, Calif -- Because someone has to step up and suggest something: this year's StateoftheState.com address deals with California's property tax -- All aspects of California Proposition 13 on property taxes are to remain the same except that homes of "4,000 square feet or more" are to pay an additional 1%.
SAN JOSE, Calif. -- Supermicro Computer, Inc., a leading manufacturer of high-quality motherboard, chassis and server solutions, has combined forces with Adaptec and Distribution Partner MA Labs to introduce the industry's first SAS server solutions with SCSI Enclosure Services (SES2) for enclosure management for the channel market space. SES2 alerts users about drive, temperature and fan failures with an audible alarm and a fan failure LED, and is a significant enhancement to Supermicro's complete line of SAS-optimized solutions.
LOS ANGELES, Calif. -- Radio listeners become a cancer cell inside a human body as part of the new public service announcement created by G-Man Music & Radical Radio (www.gmanmusic.com) for the American Cancer Society (www.cancer.org).