Canada Business, Entertainment and Technology News
eNewsChannels NEWS: -- "My Spouse, My Friend" (ISBN: 978-0228842859) is a must-have book for couples, newlyweds, those long in love, and engaged. A crash course on married life by author Ingiete Oyama, the book is a guide to navigating questions about marriage and finding answers.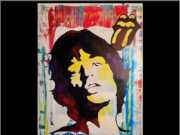 eNewsChannels NEWS: -- What do you get when you mix multidisciplined, modern artists from around the world with a cutting-edge blend of technology and art? You get Modern Art Cartel. Modern Art Cartel is at the forefront of combining art with technology and has developed the world's first AI digital artist, MysterioAI, that creates engaging NFTs (non-fungible token) or collectible digital assets.
eNewsChannels NEWS: -- Procopius Canning, historian and creator of the scholarly award-winning web sites Timeline: Ancient Rome, and Gladiator: The Real Story, announces the publication of "ANCIENT BLACK CIVILIZATIONS MATTER: Sort of like Wakanda, only real!" (ISBN: 979-8696570037), a deeply researched popular survey history of Blacks and Black culture in the ancient classical world.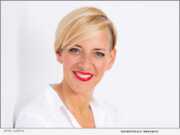 eNewsChannels NEWS: -- Retail expert Ms. April Sabral is a coach and entrepreneur with nearly three decades of excellence in global retail leadership among brands such as Starbucks, Apple, Gap, Banana republic and DAVIDsTEA; and is the founder of Retailu. Her new book is 'The Positive Effect: A Retail Leader's Guide to Changing the World' (ISBN: 979-8639638503).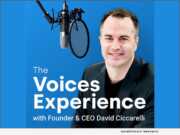 eNewsChannels NEWS: -- Voices.com, the world's leading marketplace for voice over services, is excited to announce the launch of a new podcast, "The Voices Experience." Hosted by Voices.com founder and CEO David Ciccarelli, "The Voices Experience" is a glimpse behind the curtains at the tech company and an exploration of the voice acting community
eNewsChannels NEWS: -- San Jose Sharks Head Coach Peter DeBoer will headline the 2019 TeamSnap Hockey Coaches Conference taking place July 18-20 at Ryerson University in Toronto. The eighth annual hockey conference features more than 50 professional presenters and is expected to be one of the largest gatherings of hockey coaches ever assembled.
NEWS (WATERLOO, Ontario) RoweBots Ltd announced the availability of its Unison RTOS for Renesas Electronics' RZ/A Series of microprocessors (MPUs). Designers working with the Renesas Starter Kit+ for RZ/A1H, the Renesas High Resolution Embedded GUI Solution Kit for RZ/A1H YLCDRZA1H evaluation board, or customized RZ/A1 hardware running the Unison RTOS can take advantage of off-the-shelf "Instant On" or near zero boot time with an embedded Linux-compatible applications programming interface (API).
WATERLOO, Canada -- RoweBots, a leading supplier of RTOS solutions for wearables and Internet of Things devices, announces WearableOS, a special variant of the Unison(TM) RTOS. WearableOS is focused on delivering the precise set of features that wearable OEM developers need. Wearables have unique requirements that are not found in many embedded devices and as a result most RTOS solutions don't deliver what is needed in terms of power management, wearable focused processor, peripheral and wireless circuits supported, and wireless architectural variants.
WATERLOO, Canada -- RoweBots Limited, a leading supplier of tiny, embedded, Linux-compatible real-time operating system (RTOS) products, today announced, for the first time, the availability of its Unison(TM) OS software components for NXP I.MX. These components provide out of the box support for embedded applications with deterministic response and tiny memory footprints.
WATERLOO, Canada -- RoweBots, a leading supplier of RTOS solutions for wearables and IoT devices, announces the immediate availability of VehicleOS, an RTOS specifically for connected vehicle applications. VehicleOS is focused on delivering the precise set of features that automobile, truck, trailer and other vehicle OEM developers need to make development faster, simpler and lower cost.