Government News, including Ballot Initiatives, Local and State Policy and Related
IRVING, Texas -- A balanced approach to fire protection that includes the installation of both fire detection and suppression systems will save lives according to the National Burglar & Fire Alarm Association (NBFAA), and for that reason, NBFAA urges that consumers support two legislative initiatives now pending in Congress.
NORTH MIAMI, Fla. -- City of North Miami Mayor Kevin Burns along with representatives from the Florida Office of Financial Regulation kick off an initiative to show Florida citizens how easy the road to financial security can be if you know the basics of simple investing. There will be a press conference Monday September 24th at 11:00 a.m. at the North Miami Public Library.
AMES, Iowa -- While Republican presidential hopefuls are in Ames, Iowa this weekend shaking hands and jockeying for position among party faithful, two new technology tools are being offered to Iowa voters and political junkies. ElectionMall's eTicketing software and text messaging (SMS) system are being provided through IowaGOP.org allowing supporters to purchase their tickets online to the Iowa Straw Poll and receive results on their cell phone.
DAKAR, Senegal -­- The U.S. Goverrnment, in partnership with the Ministry of Health, launched two new activities under the President's Malaria Initiative (PMI) in Senegal yesterday with the start of the first large-scale community-based spraying campaign in Senegal in the village of Keur Moussa and the delivery of 200,000 bednets in outlying areas of the capital, Dakar.
PHOENIX, Ariz. -- Relationship Marketing Systems, LLC, a lottery products company in Phoenix, Arizona has a patent-pending lottery ticket designed to increase sales of state lottery jackpot games. According to Andy Amada, president of RMS, "Believing in the myth of 'Jackpot Fatigue' is holding state lotteries back from generating a lot more sales and revitalizing their online games."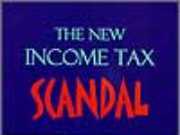 TALLAHASSEE, Fla. -- In his new book, "The New Income Tax Scandal: How Congress Hijacked the Sixteenth Amendment" (ISBN 1413495443, Xlibris) John C. Garrison, who has served honorably on the legal staff of a major State of Florida law enforcement agency, and who has been active for over two decades in tax history research and tax reform activism, has delved into the history of those questionable events in Congress that led to the establishment of our modern income tax, fearlessly revealing in his book the legislative corruption that went into the system at its inception.
SAN FRANCISCO, Calif -- Because someone has to step up and suggest something: this year's StateoftheState.com address deals with California's property tax -- All aspects of California Proposition 13 on property taxes are to remain the same except that homes of "4,000 square feet or more" are to pay an additional 1%.