Home and Garden News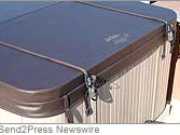 ANAHEIM, Calif. -- Lockdown Co., announces Patented Steelcore Spa Straps, made with an innovative cut-resistant material SEW (Steel Encased Webbing). The only spa cover security device strong and secure enough to stop all unauthorized access by anyone of any age. Besides saving lives, and ensuring privacy, they are the only spa straps that secure spa covers in high winds.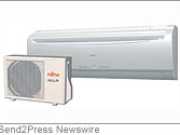 NEW YORK, N.Y. -- With oil prices spiraling out of control, people are seeking ways to save money while still staying warm this winter. Perfect Climate Control, a smart energy green company, has the answer. On January 2, 2008, oil broke the $100 mark. As of December 31, 2007, home heating oil cost $3.54 per gallon in New York City.
FREMONT, Ohio -- Style Crest, Inc. has combined state-of-the-art technology and superior product engineering to produce the industry benchmark in manufactured home HVAC equipment. In addition to an extensive range of HVAC products, the Smart Components line includes 13 SEER air conditioning condensers with Micro Channel technology.
NEWCOMERSTOWN, Ohio -- There are many ways to conserve your valuable water supplies. Now could be the time to take a closer look at your toilet system, says BioLet USA, Inc. With the extreme low levels of rainfall and the already low water tables, many homeowners and residents of drought affected states are concerned with the growing drought conditions and the effects it will have on their daily lives.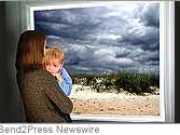 INDIANA, Pa. -- Gorell's new Armor Max Plus(TM) hurricane window was awarded a Crystal Achievement Award in the "Most Innovative Window" category by Window & Door magazine. Armor Max Plus(TM) windows are designed to protect homeowners and their homes from airborne debris during hurricane-strength storms and other forms of violent weather.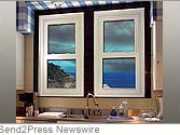 INDIANA, Pa. -- Gorell Windows & Doors has introduced an all-new line of hurricane windows that is especially designed to protect homeowners and their homes from airborne debris during hurricane-strength storms and other forms of violent weather. The new series, called Armor Max Plus(TM), is made in the U.S. and includes a double-hung model with tilt-in sash, a two-lite lift-out slider and a picture window.
IRVING, Texas -- More than one million consumers in the United States may be impacted when cellular carriers are no longer required to provide Advanced Mobile Phone System service to more than 26 million alarm systems. Because of the potential impact to security systems that rely on AMPS technology, the National Burglar & Fire Alarm Association is urging consumers to contact their alarm company to ensure continued response to intrusion, fire and/or medical alert alarms.
CLEVELAND, Ohio -- Plumbing Enlightenment, Inc., the newest member of the Enlightenment family of businesses, announces a new company that provides a plumbing outsource estimating service to contractors. Plumbing Enlightenment, Inc. understands the challenge and cost involved in finding a skilled individual to fill the position of a full-time estimator.
ENGLEWOOD, Colo. -- Accents In Water, an Englewood based manufacturing company, invested in a study to see if any health benefits would result from having an indoor water feature. The study's conclusion is surprising. It shows water features cleaning air better than most air cleaners. In addition, the study indicates that Accents In Water's features not only remove dust they also neutralize bacteria and potential viruses from the air.
CHICAGO, Ill. -- While mold damage continues to be a growing problem, the Know Mold Corporation, an Illinois-based corporation, is taking a proactive role by offering a new product - KnowMold(TM) - to prevent mold before it becomes a pest. According to a study conducted by the University of Arizona, mold is present in every home; Illinois has the highest count of mold spores in the nation.