Kenya Business, Entertainment and Technology News
NAIROBI, KENYA /eNewsChannels/ -- NEWS: Megan White Mukuria, founder of ZanaAfrica, is the latest recipient of the Adelina Award, a prize awarded for exemplary accomplishment in the areas of humanitarian assistance, environmental improvement, education reform, sustainability, and disaster relief, according to John Toomey, Eula Laki and Lydia Ramos of Friends Beyond Borders and the World Mind Network, co-chairs of the Awards Committee.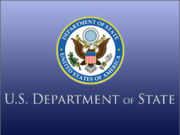 WASHINGTON, D.C. /eNewsChannels/ -- For 50 years, Kenya has been a stalwart and reliable partner in a strategically important but volatile region. As the...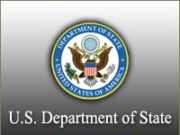 WASHINGTON, D.C. /eNewsChannels/ -- The U.S. Department of State selected Nathan Collett, a U.S. alumnus of the Bureau of Educational and Cultural Affairs' (ECA) Fulbright Student Program, as State Alumni Member of the Month.
KIRKLAND, Wash. -- AIDS-plagued Kenya isn't on the big-bailout list, but an efficient, grass-roots movement is afoot that could produce more results than mountains...
HALF MOON BAY, Calif. -- Natasha Martin, founder of Grassroots Alliance for Community Education, G.R.A.C.E. explains "where the money goes" for grant and microfinance projects to a group of philanthropists in Northern California. These donors learn the complexities in deciding which three Kenyan grassroots community-based NGO (non-governmental organization) projects should be the recipient of a five thousand dollar grant.
NYERI, CENTRAL PROVINCE, KENYA -- Images of Kenya instantly bring thoughts of safari to mind. However, not all safaris are created equal. Ontdek Kenya Ltd. is a leading organizer of active holidays in Kenya. Peter and Anne Huysman own and operate Ontdek Kenya, Ltd. (Ontdek, meaning "discover" in Dutch) along with a team of experienced Kenyan guides. This team of nature and wildlife experts will ensure that their group is not among the tourist masses, nor sitting in a vehicle for hours on end.