Medical Industry News
eNewsChannels NEWS: -- Pinehurst Surgical Clinic has served Richmond County and its surrounding areas since 1946 as a reliable and trustworthy provider of affordable surgical services. Offering a number of medical services, from a Urological Surgical Center and a Women's Care Center, Pinehurst Surgical Center has proved itself a valuable and necessary surgical resource in Richmond County.
eNewsChannels NEWS: -- An idea for a new medical device for foot pain surfaced when podiatrist Dr. Patrick DeHeer suffered from posterior tibial tendonitis - a common foot and ankle problem - after taking up running. Since traditional treatment options weren't efficient or effective enough, DeHeer and his partners formed IQ Med LLC and developed The Equinus Brace.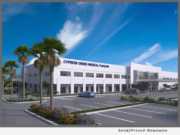 eNewsChannels NEWS: -- PET Imaging Institute of South Florida (PIISF), a leader in the PET/CT Medical Imaging Market, announced today that they will be opening a new, dedicated, 2800 sq. ft. PET/CT facility in Fort Lauderdale. PIISF has experienced rapid growth and an expanding patient base across Broward County, creating the need to open a new facility in this underserved area.
eNewsChannels NEWS: -- It's a fact, says Residents Medical. There's an increasing shortage of primary and specialty care physicians in the U.S. According to new research by the Association of American Medical Colleges, estimates show that by 2030 there could be a shortage of up to 120,000 licensed physicians. Residents Medical is working to help fill the gap.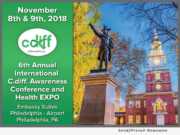 eNewsChannels NEWS: -- The C Diff Foundation is honored to welcome 20+ leading topic experts joined by Dale Gerding, MD, FACP, FIDSA, Professor of Medicine at Loyola University Chicago Stritch School of Medicine in Maywood, Illinois and Research Physician at the Edward Hines Jr. VA Hospital and Mark Wilcox, B Med Sci, BM, BS, MD, FRCPath-, Head of Microbiology and Academic Lead of Pathology at the Leeds Teaching Hospitals (LTHT).
eNewsChannels NEWS: -- Paragon BioTeck, Inc., an ophthalmic pharmaceutical and medical device company, announced today that Alejandro Arboleda has been named its 2018 Koch Kellan Scholar. Paragon Gives, a Paragon BioTeck initiative, awards the Koch Kellan Scholarship to an outstanding graduate medical student committed to elevating the standard of eye care through social responsibility and a clinical, teaching or research career in ophthalmology.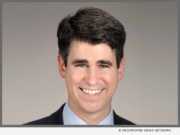 eNewsChannels NEWS: -- Neurotech Reports, the publisher of Neurotech Business Report newsletter, today announced the launch of the Bioelectronic Medicine Forum, the first investment and management conference for the bioelectronic medicine industry. The inaugural event will take place on March 22, 2018 at the Millennium Broadway Times Square in New York, N.Y.
eNewsChannels NEWS: -- The C Diff Foundation announced today that their organization has implemented a global campaign to raise awareness in 2018 of Clostridium difficile infection (C.difficile) clinical trials, clinical studies, clinical research and observational studies evaluating interventions for C. difficile prevention, treatments, and environmental safety.
eNewsChannels NEWS: -- December 3, 2017 marks the 50th anniversary of the world's first human-to-human heart transplant, notes Mark Oristano, author of "Surgeons' Story" (ISBN: 978-1935953784). South African physician Dr. Christiaan Barnard performed the surgery which astonished the world in Capetown. The patient, 54-year old Louis Washkansky, lived with another person's heart pumping his blood for 18 days.
eNewsChannels NEWS: -- ECHO Connection, a non-profit charitable organization dedicated to educating the world, hosting collaborative platforms, and providing hope for those in need of cannabinoid-based therapies, announced today that it has appointed Andrea Barnes as its new CEO and President. Barnes will be speaking about the charity's work in guiding families seeking the therapeutic effects of cannabinoids by connecting them with resources that can help at the 4th Annual Cannabis World Congress & Business Exposition (CWCBE) in Boston.