Medical Industry News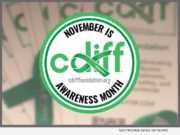 eNewsChannels NEWS: -- C Diff Foundation welcomes November as Clostridium difficile Awareness Month and it is an exciting time for patients, families, clinicians, and organizations. Governors in several states honor our efforts by signing proclamations declaring November to be Clostridium difficile Awareness Month in their states.
eNewsChannels NEWS: -- The C Diff Foundation welcomes Dale Gerding, MD, FACP, FIDSA, and Professor of Medicine at Loyola University Chicago Stritch School of Medicine in Maywood, Illinois and Research Physician at the Edward Hines Jr. VA Hospital as Conference Chair of the upcoming 5th Annual International "C.diff. Awareness Conference and Health EXPO," taking place on Nov. 9 and 10, 2017 at the University of Nevada - Las Vegas, Thomas and Mack Center, 2nd Floor Pavilion.
eNewsChannels NEWS: -- The C Diff Foundation is pleased to announce the Michael and Helen Caralla, Sr. Educational Scholarship program. The scholarship program is to help health care students succeed and reach their educational goals.
eNewsChannels NEWS: (SAN FRANCISCO, Calif.) -- Jose Saenz, MD, PhD, of Washington University School of Medicine was named the American Gastroenterological Association (AGA) Research Foundation-Gastric Cancer Foundation latest Research Scholar in Gastric Cancer. The AGA Research Award Program identifies and supports talented investigators who are pursuing careers in digestive disease research.
eNewsChannels NEWS: (CHARLOTTE, N.C.) -- MED-ED, Inc., is pleased to announce that registration is open for the 34th annual CURRENTS Conference. The continuing education event for critical care and emergency nurses will be held in Charleston, S.C., from October 29 through November 1, 2017.
eNewsChannels NEWS: (IRVING, Texas) -- BioTE(R) Medical announces a forum of medical experts gathering before the Age Management Medicine Group (AMMG) to form consensus on testosterone therapy in women. The AMMG conference runs April 27-30, 2017 in Orlando, Florida.
eNewsChannels NEWS: (PITTSBURGH, Pa.) -- Delta Care Rx today announced the first-ever recipient of the Delta Distinguished Scholar award. Patrick White, MD, HMDC, FACP, FAAHPM, chief medical officer of BJC Hospice, St. Louis, and assistant professor of medicine at Washington University, has received an initial $25,000 research grant, with a $500,000 lifetime potential, for study into the comparative and cost effectiveness of pharmaceuticals.
eNewsChannels NEWS: (KIRKLAND, Wash.) -- "America faces a senior health crisis that is also an employment crisis," says Denise Gott, CEO of ACSIA Partners, one of the nation's largest long-term care insurance agencies. In most U.S. households an out-of-the-blue "job offer" will suddenly appear.
eNewsChannels NEWS: (SAN FRANCISCO, Calif.) -- The Hemophilia Foundation of Northern California (HFNC) will participate in World Federation of Hemophilia's (WFH) "Lighting It Up Red!" campaign in recognition of World Hemophilia Day, on April 17, at 7:30 p.m. on the steps of San Francisco City Hall.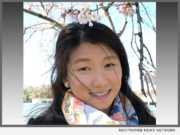 eNewsChannels NEWS: (PORTLAND, Ore.) -- Paragon BioTeck, Inc., an ophthalmic pharmaceutical and device company, announced today that Xinxin Zhang has been named its 2017 Koch Kellan Scholar. Paragon Gives, a Paragon BioTeck initiative, awards the Koch Kellan Scholarship to an outstanding graduate medical student committed to pursuing a clinical, teaching or research career in ophthalmology.