Home
Mergers and Acquisitions
Mergers and Acquisitions News (M&As) for Public and Private Companies
CINCINNATI, Ohio /eNewsChannels/ -- ProSource, a leader in office technology and business solutions, today announced the acquisition of Infitech, a managed network services provider for small- and medium-sized businesses. The acquisition of Infitech expands ProSource's office technology solutions to include a full-range of IT offerings.
BOSTON, Mass. /eNewsChannels/ -- Truebridge, Inc., a Boston-based financial services marketing firm for banks and credit unions, has acquired American Brokerage Consultants of St. Petersburg, Fla. The announcement was made today by Stewart Rose, CEO of Truebridge.
YELM, Wash. /eNewsChannels/ -- David Fairley, president and founder of Website Properties, has successfully helped people to buy and sell Internet-based businesses since 2002. And 2013 is shaping up to be another strong year in the online business sales niche. An industry expert, Fairley is not only an established website broker, but a successful website owner too.
OVERLAND PARK, Kan. /eNewsChannels/ -- The National LTC Network is pleased to announce the merger of two of its member firms' Long Term Care insurance brokerage operations. Effective January 1, 2013, Individual Commercial Brokerage, Inc. (ICB) and Gelbwaks Executive Marketing Corp. (GEM) are combining their two award-winning and nationally-recognized operations.
ONTARIO, Calif. /eNewsChannels/ -- Edgewood Partners Insurance Center (EPIC), a retail property, casualty insurance brokerage and employee benefits consultant, announced today it has entered into an agreement to acquire Homeplace Insurance Brokers, Inc.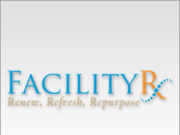 SAN ANTONIO, Texas /eNewsChannels/ -- Facility Rx (FRx) CEO and President Vivian Holder has announced the acquisition of The Office Planning Group (OPG). OPG is a 25 year old company headquartered in San Antonio, Texas with client relationships in private and government sectors. It is also an aligned TAB dealer providing specialty file and storage systems, document imaging, records management, commercial office furniture, and related facility services.
HARRISBURG, Pa. /eNewsChannels/ -- Habib Noor has acquired Global Empire LLC, DBA Global Healthcare Group (GHG), a leading healthcare staffing company based in Harrisburg, Pennsylvania. Effective November 1, 2011, Habib Noor has taken the role of President and Owner to uphold GHG's commitment to providing unrivaled healthcare services to commercial and government clients nationwide
CONYERS, Ga. /eNewsChannels/ -- Hill PHOENIX Inc., a Dover Company, has expanded its portfolio of operating companies with Dover's acquisition of Denmark-based Advansor A/S. The Danish company specializes in the design and manufacture of HFC-free, CO2 transcritical refrigeration and heat pump systems for supermarkets and light industrial applications. Advansor and Hill PHOENIX combined have more than 550 CO2 systems operating in supermarkets in the United States, Europe and Canada, making them the largest manufacturer of CO2 refrigeration systems in the world.
DAVIS, Calif. /eNewsChannels/ -- California IVF: Davis Fertility Center, Inc. announces a name change for their Sacramento area fertility centers. The infertility treatment center will now operate under the name California IVF Fertility Center and the shorter version California IVF. The name change was made to reflect the operation of clinics at various locations throughout the Sacramento area.
TAMPA, Fla. /eNewsChannels/ -- Telovations Inc., one of the nation's leading providers of cloud communications services to business, announces the acquisition of FeatureTel, the leading IP telephony company in North Carolina. The acquisition expands the Telovations network footprint, increases its software integration capabilities and strengthens the company's customer base.