U.S. and World Business, Entertainment and Tech News, from eNewsChannels
CHICAGO, Ill. -- Alterian (LSE: ALN), the leading global enterprise marketing platform provider, announced this week a new self-evaluation tool to help marketers improve the processes used to manage all parts of their marketing operation. The Alterian Operational Marketing Benchmark provides marketers with a tailor-made report and recommendations on their marketing management processes.
SACRAMENTO, Calif. -- The Sher Institute for Reproductive Medicine(SM) - Sacramento (SIRM-Sacramento) has announced that Dr. Robert Greene will join as full-time medical director, operating out of the Sacramento headquarters as well as the Pleasanton and newly-established Redding satellite offices.
NASHVILLE, Tenn. -- America's IT Managers and Law Enforcement are angry. They are frustrated with the amount of stolen computers, data loss and associated identity theft that has been permeating the media as of late. One of the key issues is the availability of a reliable site with resources and tools to provide the education and information needed to help fight computer theft.
CHICAGO, Ill. -- Alterian (LSE: ALN), the leading global enterprise marketing platform provider, announced today that Alliance & Leicester, one of the UK's major financial services groups, has implemented Alterian's operational marketing software, Organizer, to help streamline its campaign management processes.
LAS VEGAS, Nev. -- Mr. Hefley, CEO of the Hefley Engine Company, has announced a new more efficient engine. The current automotive engine design developed over 125 years ago is no longer capable of delivering the performance and economy demanded in tomorrow's automobiles. The Hefley X2 can adjust to all current fuels.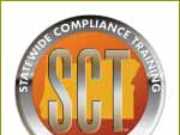 PORTLAND, Ore. -- Darrin Taylor and Alan Espasandin are the owner operators of Statewide Compliance Training (SCT). After serving the State of Oregon for a combined 12 years as Inspectors in the regulatory department of the Commission they are venturing out on their own to offer training in liquor law, service permits and DPSST Security certifications.
ORADELL, N.J. -- The winners in the 2007 Telly Awards competition have been announced and MRC Medical Communications has been honored with five awards. The annual competition, now in its 28th year, recognizes the best work of the most respected advertising agencies, production companies, television stations, and corporate video departments in the world. This year's competition received more than 13,000 entries from all 50 states, 30 countries and 5 continents.
NEW YORK, N.Y. -- Leading online diamond and jewelry retailer, JamesAllen.com has announced the sale of a $412,000 diamond ring making it the largest sale in the Company's nine-year history. This is a very significant sale as it represents one of the most expensive diamond rings ever to be sold via the internet. The ring featured an approximate 10.50 carat square emerald cut diamond that was flanked on each side by a single Emerald-cut diamond, mounted in a handmade platinum ring.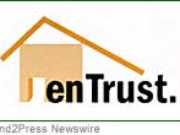 BUFFALO, N.Y. -- What the internet has done for travel, it's about to do for real estate, says enTrust Home Marketing. Travelers used to go to travel agents when they wanted a vacation. Now they go online, where the same work can be done more efficiently on one's own; educated consumers know how to negotiate the best deal and the same can be said for home sellers. More homeowners are choosing to skip the middle-man and sell their homes on their own. They're keeping the commission and saving themselves thousands of dollars in the process.
MIDLAND, Mich. -- Ornament Collectors LLC announced today that "The Experts Guide to Collecting Christmas Ornaments" has been revised and updated for 2007, and is now available in e-book form. The book was written to give collectors more background on the evolution of the ornament collecting hobby. Christmas trees and Christmas ornaments are very significant cultural icons as they show how pagan traditions were incorporated into Christianity.