Political News, Ballots and Voting, Elections, and Opinion
WASHINGTON, D.C. -- ElectionMall Technologies, Inc., a nonpartisan worldwide provider of technology solutions to political campaigns, released today a testimonial by Joe Trippi praising ElectionMall's suite of technology tools for federal, state, and local races, and also announced that Dr. Michael Cornfield has been named Vice President of Public Affairs.
DENVER, Colo. -- InnocentEnglish.com, a humor website which collects funny English mistakes from around the world, announces the release of "The Top Ten Bushisms of 2006" as well as the release of a new seamless compilation of Bush misstatements, "Where Wings Take Dream: An Inspirational Speech to the Nation."
WASHINGTON, D.C. -- Blacks for Economic Security Today (BEST) have released two television advertisements designed by black voters to reach black people. The two ads blast Maryland Senate Candidate Ben Cardin and Tennessee Senate Candidate Harold Ford as bad news for black voters. The ad calls out Cardin for his dismal voting record for blacks as well as his taking for granted the black vote in Maryland.
MATTESON, Ill. -- For the first time in five years and just five days before the upcoming mid-term election, the Illinois Legislative Black Caucus (ILBC) will host a state-wide conference in hopes of engaging community activists, religious and business leaders and concerned citizens on a wide variety of issues. The two-day summit will take place Thursday and Friday, November 2 - 3, 2006 at the Matteson Holiday Inn located in south suburban Matteson Illinois.
WASHINGTON, D.C. -- ElectionMall Technologies, Inc., a non-partisan provider of technology to campaigns and elections, has re-launched one of its popular online political products, Eyardsigns.com, with a new on-demand print feature that allows campaigns and voters to produce professional quality postcards, invitations, and greeting cards all at their computer keyboard.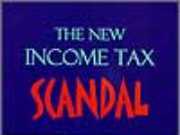 TALLAHASSEE, Fla. -- In his new book, "The New Income Tax Scandal: How Congress Hijacked the Sixteenth Amendment" (ISBN 1413495443, Xlibris) John C. Garrison, who has served honorably on the legal staff of a major State of Florida law enforcement agency, and who has been active for over two decades in tax history research and tax reform activism, has delved into the history of those questionable events in Congress that led to the establishment of our modern income tax, fearlessly revealing in his book the legislative corruption that went into the system at its inception.
LOS ANGELES, Calif. -- According to Catripati.com, a ballot measure setting forth requirements for holding public agencies, public employees, and elected officials (including judges) accountable will be filed soon with Bruce McPherson, California Secretary of State.