Real Estate Industry News, including SFR and Commercial Development
CORAL GABLES, Fla. -- Eval D Media, Inc. has announced the introduction of the informational website for real estate investors, www.CreKnow.com. This comprehensive site provides investors with the information needed to make educated real estate purchases. The site also offers investors advice on where to obtain financing and how to operate small commercial real estate or multifamily properties.
LOS ANGELES, Calif. -- New troubles in the sub-prime segment of the U.S. housing market have made some Americans fearful of losing their homes. As a result, American Business Advantage has partnered with the Community Loan Service Center to launch a national foreclosure prevention program.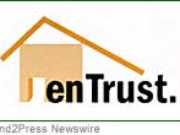 BUFFALO, N.Y. -- What the internet has done for travel, it's about to do for real estate, says enTrust Home Marketing. Travelers used to go to travel agents when they wanted a vacation. Now they go online, where the same work can be done more efficiently on one's own; educated consumers know how to negotiate the best deal and the same can be said for home sellers. More homeowners are choosing to skip the middle-man and sell their homes on their own. They're keeping the commission and saving themselves thousands of dollars in the process.
HONOLULU, Hawaii -- In a slow real estate market, people get creative to sell their property. So Honolulu real estate brokerage firm Elite Pacific Properties is bringing to Hawaii a technique that is rapidly gaining popularity throughout the US: real estate auctions. Elite, which specializes in upscale real estate, has organized Hawaii's biggest ever multi-property auction, to be held at the Hawaii Convention Center in Waikiki on July 14th from 10am-3pm.
AUSTIN, Texas -- One of the first things you notice about Jonathan and Yvette Boatwright is how genuinely cool they are. Owners of the fast-emerging luxury residential marketing organization Realty Austin, the Boatwrights are quintessential Austin A-listers, affable, intelligent, entrepreneurial and passionate about the business they run.
BOSTON, Mass. -- Buildium, LLC announced today the introduction of two new check printing options designed to help streamline accounts payable for landlords and property managers; customers can now independently print MICR-encoded checks on blank check stock or they can outsource check printing and mailing using Buildium's online EZ Mailer(TM) service.
SEATTLE, Wash. -- With global warming at center stage in the current political debate, many homeowners are debating over ways to make their own homes more environmentally friendly. "The good news for buyers and sellers who is that green homes cost less to operate and maintain," reports real estate expert Adrian Willanger. "And even modest eco-friendly improvements can significantly increase the value of a home," he says.
MARTINEZ, Calif. -- There has been much recent press about the decline in new homes sales for the first part of 2007, but Altamont Homes, Inc., a licensed general contractor, has not been negatively affected; the company has recently expanded to seven western states - California, Nevada, Oregon, Washington, Idaho, Montana, and Arizona.
PHOENIX, Ariz. -- PropertyNut LLC announced today that, after two years of development, PropertyNut.com launched in the Arizona market in February as "the Internet Real Estate Marketplace." The design of PropertyNut.com is intuitive, un-intimidating and has generated an amazing return visitor rate (RVR) of over 50%.
NEW YORK, N.Y. -- OnBoard LLC expands its Navigator product family to include Navigator CoPilot Agent Edition - an enterprise application that empowers real estate and relocation professionals to quickly respond and cultivate leads through the creation and delivery of custom community and school reports. Agents and users will find Navigator CoPilot to be a tremendous support in managing prospect requests utilizing user defined templates to generate customized content reports based on desired geographic input.