Retail Business and Retail Product News
PACIFICA, Calif. /eNewsChannels/ -- NEWS: Sympathizing with those who started their tattoo removal process but whose service provider could no longer continue with the process, Rejuvatek Medical, Inc. of Sandy, Utah, flew in a top tattoo artist from Virginia, Melissa Lukeson, in order to continue the tattoo removal process for those 'incompleted' customers.
METAIRIE, La. /eNewsChannels/ -- NEWS: 'Monday brought some reports of more hail near the Louie Armstrong International Airport and the reports of hail and high winds reaching 111 MPH extended from the airport to the causeway bridge, just east of the city limits,' says Michael Sims Sr., of American Roofing and Building Supply.
NEW ORLEANS, La. /eNewsChannels/ -- NEWS: On a day already associated with bad imagery and taxes - April 15 - golf ball sized hail was reported near New Orleans, La. Melissa Henriquez, exterior design specialist with American Roofing and Building Supply in Metairie, La., said, 'The golf ball sized hail that hammered the area in Garyville, LaPlace and larger hail that battered Kenner, Metairie and New Orleans is something that is becoming a far too common occurrence in spring and early summer storms.'
JACKSONVILLE, N.C. /eNewsChannels/ -- NEWS: Rejuvatek Medical welcomes Forbidden Tattoo Studio as the first trained and certified Tatt2Away Center in North Carolina. Tatt2Away is a patented non-laser tattoo removal system that, unlike the gold standard laser, can remove all colors of ink with nominal pain and lower cost.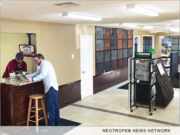 METAIRIE, La. /eNewsChannels/ -- NEWS: Louisiana's American Roofing Supply will be the only family owned roofing supply company from the greater New Orleans area to have an exhibition booth at the International Roofing Exposition held at the Ernest N. Morial Convention Center February 24-26, 2015.
SEATTLE, Wash. /eNewsChannels/ -- NEWS: Seattle-based Georgian Wooden Toys is making its entire collection of beautiful handmade wooden toys available nationally via its new online store. The old-world style toys, made in the country of Georgia, on the Black Sea, are sold exclusively in North America by the Seattle company.
OCEANSIDE, Calif. /eNewsChannels/ -- NEWS: In an ongoing effort to continually provide a unique jewelry shopping experience centered on consumer education, Master Jeweler Chad Elliott and the certified gemologist staff at Oceanside Jewelers are pleased to announce the release of their upgraded mobile-responsive website.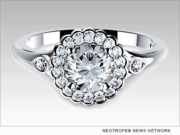 NEW YORK, N.Y. /eNewsChannels/ -- NEWS: New York-based B2C Jewels, carrying an online inventory of over 150,000 diamonds, announced today they are raising the consumer-confidence bar by providing advanced photos for their new 'Perfection' Ideal Cut diamonds. No other diamond retailer of their size provides such images for online diamonds. Where many sellers post only laboratory reports for diamonds offered, B2C Jewels is now photographing thousands of diamonds in their inventory, to the delight of shoppers.
LOUISVILLE, Ky. /eNewsChannels/ -- NEWS: Today, Papalinos Italian Pub, voted Best Pizza in Louisville by Louisville Magazine readers, announces it is looking for a new home in the Highlands for its Baxter Ave. location. The Papalinos Baxter Avenue restaurant was the launch site for the brand and has a strong following from the Louisville Highlands community.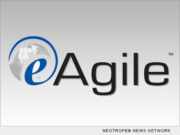 GRAND RAPIDS, Mich. /eNewsChannels/ -- NEWS: eAgile Inc., a global leader in radio frequency identification (RFID) technologies, announced today that the U.S. Patent Office has granted a patent for the company's eSeal(TM) RFID-enabled packaging solution. The eSeal solution solves many of the underlying concerns surrounding the nearly one trillion containers consumed annually by the medical, cosmetics, food and beverage industries. These industries require visibility throughout the distribution process to combat counterfeiting and product tampering.