NEWS (SAN DIEGO, Calif.) -- Mortgage Capital Trading, Inc. (MCT), a leader in mortgage risk management providing pipeline hedging, best-execution loan sales and centralized lock desk services, announced that it has earned a spot on the 2016 Inc. 5000 list -- the sixth straight year. MCT had a three-year growth rate of 62 percent and annual revenue of $11.4 million for 2015.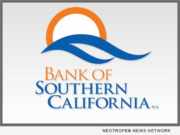 NEWS (SAN DIEGO, Calif.) -- Bank of Southern California, N.A. (OTC Pink: BCAL) recently announced that it has completed the purchase of the deposits of the La Quinta branch of Opus Bank. The transaction closed on Friday, August 19, 2016. Customers of the Opus Bank La Quinta branch were consolidated into the existing La Quinta branch of Bank of Southern California. As of Monday, August 22, 2016, the former Opus Bank La Quinta customers now have access to all Bank of Southern California locations, including three Coachella Valley branches located in La Quinta, El Paseo-Palm Desert, and Rancho Mirage.
NEWS (SAN FRANCISCO, Calif.) -- EPIC Insurance Brokers and Consultants, a retail property, casualty insurance brokerage and employee benefits consultant, announced today that Vincent G. Caracciolo has joined the firm as National Managing Director of Claims and Coverage Advocacy.
NEWS (SAN FRANCISCO, Calif.) -- Kazzit, the wine industry's most all-inclusive online community, today announced the launch of a new, redesigned version of its website. Still 100 percent free to consumers, key features of the Kazzit site include a sleeker, more attractive design, a more engaging user experience with enhanced search and navigation, and a new mobile app.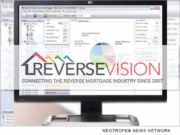 NEWS (SAN DIEGO, Calif.) -- ReverseVision, the leading provider of software and technology for the reverse mortgage industry, announced it has completed its integration with Informative Research, one of the nation's oldest and largest credit reporting agencies. The integration makes it faster and easier for users of RV Exchange (RVX) loan origination software (LOS) to order Premier Credit Report, Informative Research's version of the tri-merge credit report that has become the mortgage industry standard.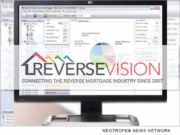 NEWS (SAN DIEGO, Calif.) -- ReverseVision, the leading provider of software and technology for the reverse mortgage industry, today announced it will host its second annual user conference Feb. 8-10, 2017, at the Hilton San Diego Resort and Spa in San Diego, Calif. ReverseVision UserCon 2017 will deliver three days of educational programming, financial product sales training, networking opportunities and vendor exhibits tailored for industry newcomers as well as seasoned reverse mortgage loan originators and operations personnel.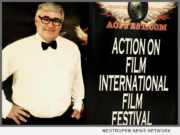 NEWS (PASADENA, Calif.) -- Chart-topping musical artist and Los Angeles-based filmmaker Michael C. Perry today announced that his film "Empty Box of Wine" has won first prize in the category "Best Animation" in the 12th Annual Action on Film International Film Festival. Perry is the lead singer in Jour Majesty, who last year rose to #2 on the indie folk charts; his entry into the film festival accompanies the upcoming Jour Majesty album, "Empty Box of Wine."
NEWS (WATSONVILLE, Calif.) -- Sambrailo Packaging recently introduced a new stock print row crop box in partnership with CCOF (California Certified Organic Farmers) for CCOF-certified organic growers. The box clearly states "Certified Organic Fruits and Vegetables" on the sides in an effort to help small organic farmers promote certified organics right from their fields.
NEWS (PALO ALTO, Calif.) -- VLP Law Group LLP is pleased to announce that Mark Bradford has joined the firm as a partner in its Executive Compensation Practice Group. Mr. Bradford brings over 16 years of experience as an executive compensation and employee benefits attorney.
NEWS (LOS ANGELES, Calif.) -- Former Los Angeles City College (LACC) and Junior College coaching legend Mike Miller has been named head coach of the California Basketball Association's newest expansion team, the Los Angeles Skyline. From 1992 to 2008 coach Mike Miller led LACC's basketball program into a national prominence.