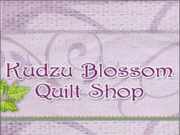 MONTGOMERY, Ala. /eNewsChannels/ -- After 15 years in business, Kudzu Blossom Quilt Shop, Montgomery's premier quilting supply and fabric store, is closing its doors forever. A huge 'Quitting Business Sale' will begin immediately to liquidate every single item of merchandise, fixture and equipment in the store; to include fabrics, sundries, notions, supplies, books, patterns and more.
BIRMINGHAM, Ala. /eNewsChannels/ -- The Alabama School of Fine Arts announces the opening of the Dorothy Jemison Day Theater, a state-of- the-art facility built for both school and community use, this month. It is the most technically advanced venue of its kind in the entire Southeast. The Public Grand Opening is scheduled for Sunday, April 15, from 3-5 p.m., with Mayor William A. Bell, Sr. cutting the ribbon on the massive new stage.
BIRMINGHAM, Ala. /eNewsChannels/ -- Alabama Graphics has been awarded the Excellence in Construction Award by the Associated Builders and Contractors (ABC) Birmingham Chapter for their work in The Clubhouse at The Cottages of Baton Rouge.
MEMPHIS, Tenn. /eNewsChannels/ -- Image Publishing, Inc. has announced that its latest book, 'Alabama Home Sweet Home' (ISBN-13: 978-0974703732), which profiles some of the states most famous natives, is now available for sale throughout the state.
BIRMINGHAM, Ala. -- Personal Business Advisors, LLC, an organization dedicated to moving the underutilized talents of highly skilled senior corporate executives to small business, has opened a Master Office in Hoover. The company helps senior executives who have become underemployed or unemployed in the recession to find six figure income opportunities in six types of entrepreneurial businesses. And PBA does so at NO CHARGE to the executive.