Home
Tags
Alliances and Partnerships
Tag: Alliances and Partnerships
TAMPA, Fla. /eNewsChannels/ -- Telovations Inc., a next generation Communications Company has signed an agreement with Resource Partners Group Inc. of Chicago to become a Channel Partner. Resource Partners Group will now be selling Telovations' hosted services to enterprises throughout the United States.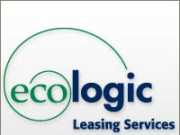 WASHINGTON, D.C. /eNewsChannels/ -- Ecologic Leasing Services announced today that its subsidiary, Ecologic Vendor Services, has signed a long-term agreement with Boart Longyear Financial Services (BLFS), a global vendor captive financing organization.
AUSTIN, Texas /eNewsChannels/ -- Revenue Cycle Inc. announces that it has forged a strategic collaboration with D3 Oncology Solutions for SABRE financial consulting and support.
NORTHBOROUGH, Mass. /eNewsChannels/ -- L2 Integrated Solutions, LLC and Protium Technologies, Inc. announced today that the companies have formed a new business relationship. L2 will provide sales and marketing services, product development consulting, and strategic planning support to Protium. L2 will serve as the sales and marketing representative firm for Protium's complete product line.
NEW YORK, N.Y. /eNewsChannels/ -- BETA Records and In Tune Monthly today announced a collaborative venture that will extend each firm's reach into a variety of media. 'BETA Records, being a music, TV, online and music publishing company, is an ideal match with In Tune Partners, a music magazine, book and e-publisher,' states Chris Honetschlaeger, BETA President.
AUSTIN, Texas /eNewsChannels/ -- Music Computing today announced a strategic partnership with California-based PR and brand marketing company, Neotrope® to launch a program to help promote indie bands and musicians who purchase Music Computing's products during 2011.
NEW YORK, N.Y. /eNewsChannels/ -- Shake'd Technologies, Inc., a New York based firm engaged in the development, delivery and support of advanced rotary wing technologies has teamed with Maj. Gen. (Ret.) Eitan Ben Eliyahu to support its efforts and contract management to deliver a unique solution to actively reduce helicopter vibration for rotary wing users in both the defense and commercial marketplace.
COLUMBUS, Ohio /eNewsChannels/ -- MBA Focus, the leader in top MBA recruiting management systems and Alumwire, the leading provider of interactive talent community solutions announced their technology partnership today. MBA Focus will add Alumwire's real-time video interviewing technology to its recruiting management systems.
ATLANTA, Ga. /eNewsChannels/ -- CMI, a full-service marketing research company, is taking consumer insight to the next level by offering NetBase social media understanding and analysis of online consumer opinion, emotion and behavior to its marketing research clients.
NEW YORK, N.Y. /eNewsChannels/ -- Following the success of its data recovery technology source code sales, EASEUS Software, a leading provider of data recovery, partition manager and backup software, is now putting the source code of its famous partition manager software up for sale worldwide as well.