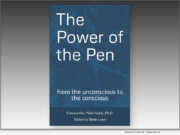 eNewsChannels NEWS: -- With its first-ever published book, "The Power of the Pen: from the unconscious to the conscious" (ISBN: 978-1970181340), The American Handwriting Analysis Foundation (AHAF) showcases 23 unique perspectives on handwriting analysis and its modern uses. Each essay is penned by a respected handwriting analyst and explores topics such as handwriting research in the digital age, human resources, the effects of medication on handwriting, genealogy, deception, signature analysis, psychology, and so much more.
eNewsChannels NEWS: -- In a country as prone to cataclysm and disaster as Pakistan, some might say there is not much you can count on except bad news. But Perwaiz Hasan and the Scientology Assist Team are the exception to that rule.
eNewsChannels NEWS: -- The Information Management Network (IMN) recently announced its Single Family Rental (SFR) Awards and named Swift Homes to the shortlist for Online Marketplace of the Year. The awards celebrate excellence in the single-family rental industry.
eNewsChannels NEWS: -- International Volunteer Day December 5 was set aside by the United Nations to celebrate positive change through volunteerism. And a stellar example of the change a team of volunteers can achieve is the work of the Volunteer Ministers of Wanga Parish, Uganda, says the Church of Scientology International.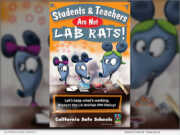 eNewsChannels NEWS: -- On Tuesday, November 15, 2022 a majority of the Los Angeles Unified School Board voted to begin a process some fear would dismantle an oversight Committee that has been in place for decades ensuring the globally celebrated environmental policy was implemented according to the district's policy and California's Healthy Schools Act. In its place the Board is recommending establishing an Ad Hoc Committee, says celebrated children's environmental health non-profit California Safe Schools.
eNewsChannels NEWS: -- After, Inc. announced today its ongoing commitment to a sustainable future, detailing its multi-year strategy and initiatives on its website. Given its history as a post-sale technology and solutions partner to the world's top manufacturers and retailers - and its recent purchase of Accentf(x) Marketing with its Lettershop facility - After is now one of the largest multi-channel Warranty Marketing and Database Management providers in the country.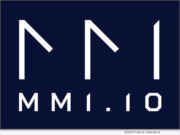 eNewsChannels NEWS: -- Mobility Market Intelligence (MMI), a leader in data intelligence and market insight tools for the mortgage and real estate industries, announced today that it has been named a 2022 Inc. Power Partner in Real Estate and Proptech. The inaugural list recognizes more than 250 business-to-business companies in 22 categories.
eNewsChannels NEWS: -- An inspiring story about finding your purpose and achieving happiness by tapping into three spheres: personal growth, family values, and career focus, "For A Better Chance At Life: Achieving Life Satisfaction" (ISBN: 978-0228880103; Tellwell Publishing) is a personal development novel by author Jonathan J. Woolverton.
eNewsChannels NEWS: -- Have you found it difficult to play Pokemon Go without moving? There are many limitations for every Pokemon Go trainer to walk around to capture Pokemon. Fortunately, Tenorshare iAnyGo has trick to change GPS location. To thank its clients on thanksgiving day, anyone can get an outstanding discount from Tenorshare Sale Promotion before Dec. 9, 2022.
eNewsChannels NEWS: -- Publishers Newswire (PNW), a news publisher covering books, music and software launched in 2004, has announced its annual "books to bookmark" list of 10 new and interesting reads from small publishers and self-published authors in North America published in 2022. These books are often overlooked due to not coming from major traditional book publishing houses.