eNewsChannels NEWS: -- Ministers II Society is a Community Activist organization and Music group, that was formed by inmates in a maximum security prison. Their Name creates a certain culture lure, as does their unified goal of transforming themselves from "Murderers to Ministers."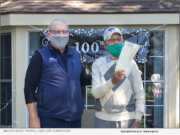 eNewsChannels NEWS: -- Author Nancy Sprowell Geise announces that on Sunday, September 14, 2020, Mayor Troxell presented Holocaust survivor with the honor in recognition of Joe's 100th birthday. Joe said, "I am so honored and grateful that I'm still alive to celebrate 100 years. I can't believe it. I love life and I love people."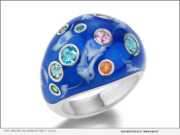 eNewsChannels NEWS: -- Jewelry lovers, the American Gem Society has a message for you: this is your season. This fall, some of the most stand-out fine jewelry you will see comes from members of the American Gem Society, a community of jewelry professionals dedicated to protecting the jewelry-buying public through a high standard of ethics and ongoing education.
eNewsChannels NEWS: -- Hoppon announces a newly launched hyperlocal app and online grocery and food marketplace for shopping online. With the era of COVID, many shoppers are having trouble getting groceries, for example. Using an online marketplace for the Chicagoland area, shoppers can discover new shops and order it for pickup or delivery.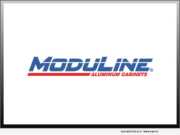 eNewsChannels NEWS: -- Moduline Aluminum Cabinets launches the Upfit Series, a new storage system for vans, trailers, box trucks and other vehicles. The Upfit Series features bold colors and anodized brushed aluminum frames that give any vehicle a sleek, clean, professional appearance. But it's more than just good looks; Upfit Series is built for performance.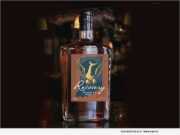 eNewsChannels NEWS: -- Nationally Syndicated Radio Host Tony Katz, Blend Bar Cigar proprietor Corey Johnston and Crossroad Vintners' Nolan Smith have released "Recovery Rye," a rye whiskey that provides needed dollars to hospitality workers across Indiana.
eNewsChannels NEWS: -- PayneWest Insurance, a leading insurance brokerage in the Pacific Northwest, today announced partnering with TrustLayer, Inc., the next generation solution for compliance tracking. PayneWest will leverage TrustLayer to expand value added services within their many Specialty Practices.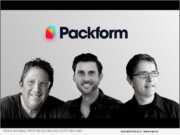 eNewsChannels NEWS: -- Packform, a company accelerating in the sphere of digital innovation, has further established its position as a startup to watch after being named the winner of a Gold Stevie Award in the Tech Startup of the Year - Software category.
eNewsChannels NEWS: -- Malla Haridat is an entrepreneur and author who has used all possible platforms to advocate for women empowerment. In line with her goal to help people develop an entrepreneurial mindset, Malla is set to speak at the WE NYC Conference: 10 Ways to Uncover New Business Opportunity.
eNewsChannels NEWS: -- Katrina Bragg, owner of Task Mania, a leading virtual administrative assistant service, today launches "Finishing Touches," a living document designed to capture and organize an individual's most important personal information.