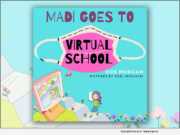 eNewsChannels NEWS: -- Morgan Books today announced the release of their new timely book, "Madi Goes to Virtual School" (ISBN: 979-8673380277) by author Rob Morgan. As millions of school children have returned to the classroom this fall, many of them are doing so virtually, learning from kitchen tables and laptop screens rather than the familiar flexible seating and SMART boards that define so many modern teaching spaces.
eNewsChannels NEWS: -- VirPack is pleased to announce a new partnership with Mortgage Builder, a Constellation Mortgage Solution Company and full loan lifecycle solution. This new integration will provide Mortgage Builder customers advanced workflow and document management capabilities, including optical character recognition that automates document recognition and data extraction to easily determine if data extracted from critical loan documents matches loan data in Mortgage Builder.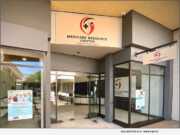 eNewsChannels NEWS: -- The Medicare Resource Center - created by AMA Insurance Agency, an unbiased insurance agency that works with major insurance companies to offer Medicare supplement and Medicare Advantage plans - has opened its Santa Barbara location at 121 South Hope Ave., Unit A101, in La Cumbre Plaza.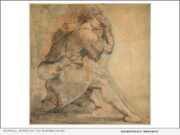 eNewsChannels NEWS: -- It is with great pleasure that American Friends of Capodimonte (AFC) announce the appointment of Dr. Claire Van Cleave as the AFC Senior Fellow at the Capodimonte Museum in Naples, Italy. The AFC's unique mission places an American scholar directly inside the staff of an important Italian museum.
eNewsChannels NEWS: -- Integro Builders, an award-winning general contractor for custom luxury homes and commercial interiors in Chicagoland and Western Michigan, is excited to announce they are accepting commercial interior contracts, effective immediately. The company is poised to meet the modern demands of commercial interiors and businesses.
eNewsChannels NEWS: -- IObit, the world's best driver updater software provider, today unleashed Driver Booster 8, the new driver updater can work well without internet connection and the database has been enhanced to make sure more than 4.5 million device drivers can be safely and accurately updated.
eNewsChannels NEWS: -- Dr. Wellness Kiosks, LLC announced today that they have launched their PPE and Vending Pharmacy Kiosks at San Diego State University. Amid the spread of new coronavirus cases on recently opened college campuses, San Diego State University took another step in prevention by providing Dr. Wellness PPE and Vending Pharmacy Kiosks across the campus.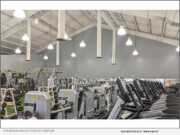 eNewsChannels NEWS: -- The award-winning Fountain Spa, a Bergen county family-owned business, announces the Grand Opening and expansion of its location in Ramsey, New Jersey to become The Fountain Spa & Fitness Center, opened to the public for membership sales, tours and workouts on September 21, 2020.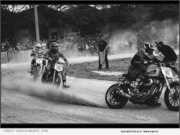 eNewsChannels NEWS: -- It's not a secret that Covid-19 had 2020 pretty much canceled all over, affecting some of the major events in the USA and abroad, but has also brought people together and fired up new ways for connecting and exchanging ideas, says the Brazilian Flat Track League.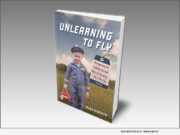 eNewsChannels NEWS: -- A new memoir, a powerful coming of age tale, is set to release this fall. "Unlearning to Fly: A Memoir of Navigating the Turbulence and Bliss of Growing Up in the Sky" (ISBN: 978-1735641300), gives a detailed account of how the author, Russ Roberts, not only helped blow up his backyard with dynamite, but also shared a Volkswagen with a moose.