Home
Tags
Arizona Business
Tag: Arizona Business
eNewsChannels NEWS: -- 25 years ago, when Happy Tails Travel began shipping pets by air, it was a simple process with many flight options and minimal restrictions. Slowly the requirements increased. This is especially true over the past 2 years, during which time many airlines suspended flying pets for a period of time to improve pet safety and decrease airline liability. These changes continue to rise.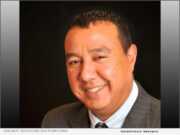 eNewsChannels NEWS: -- Adelante Healthcare has announced the appointment of Pedro Cons as Chief Executive Officer (CEO). Mr. Cons will join the organization on July 6, 2020. Mr. Cons has worked tirelessly to build relationships with a variety of entities including schools, businesses, other nonprofit organizations.
eNewsChannels NEWS: -- ACE Home Services is a top HVAC and Plumbing company servicing the Phoenix Metro area. For years since it was founded, they have provided homes with quality AC and Heating facility maintenance, equipment installation, and repair, ensuring smooth operation in homes.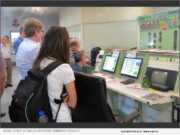 eNewsChannels NEWS: -- The University of Arizona Center for Innovation has announced that NOAH Malta, a subsidiary of NOAH Arizona LLC, a company based on technology invented at the University of Arizona and started at the University of Arizona Center for Innovation (UACI), has been awarded a groundbreaking contract by the European Union.
eNewsChannels NEWS: -- iQ International AG (ISIN CH0451424300/WKN A2PAA5/Symbol IQL), a multinational Sustainable Technologies company publicly traded on the Regulated Market of the Frankfurt Stock Exchange with its global head office in Zug, Switzerland and North American headquarters in Scottsdale, Arizona, is adding three industry leaders to its Advisory Board to assist the Company in its expansion plans.
eNewsChannels NEWS: -- Bob Olsen announced that he is running for the U.S. House of Representatives to represent Arizona's 8th Congressional district. "I think of representing the people of Arizona in Congress as the culmination of my life's work," stated Olsen.
eNewsChannels NEWS: -- Soony Costello, founder and creator, Candied Nails, saw a gap in the nail salon market and set out to fill it. Now, the business is growing in leaps and bounds. Her model for success includes long lasting nail art that is not only eye-catching, but affordable too. Candied Nails quite simply puts nail design into the hands of the consumer.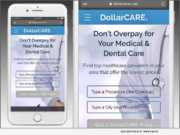 eNewsChannels NEWS: -- The DollarCARE platform from Dollar Care, Inc. enables individuals with no health insurance or high deductible plans to search and find providers near them that offer the lowest prices on medical and dental procedures, treatments and services.
eNewsChannels NEWS: -- Dr. Lauren Goodall, PsyD, author of "Bipolar is not an STD" (ISBN: 978-1089401507) takes notice of her two "Best Book" achievements for her outstanding self-help book. BookAuthority, ranked her book at #11 in Best Bipolar Disorder books of all time, and #6 in 2020's best Bipolar books.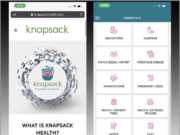 eNewsChannels NEWS: -- The COVID-19 Coronavirus Pandemic is bringing into focus just how critical it is for individuals to have their health information readily available. The Knapsack Health Application helps users navigate their input in order to collect all pertinent medical information: Doctors, Medical/Disease History, Surgical History, Medications, Allergies, Immunizations, Infectious Disease and Family/Social History.