Home
Tags
Asheville Business
Tag: Asheville Business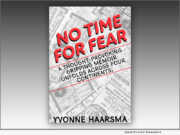 eNewsChannels NEWS: -- "No Time for Fear," a new e-book by Yvonne Haarsma, is a suspenseful page-turner that reveals how a mother and her two sons escaped an ego-driven husband while on the run across four continents and being pursued by Interpol, Mounted Police and the FBI.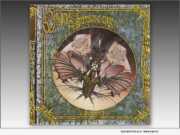 eNewsChannels NEWS: -- Esoteric Recordings is proud to announce the release of a new expanded and remastered 2-disc edition of the classic debut solo album by YES vocalist JON ANDERSON, "Olias of Sunhillow." Released in July 1976, the album was a conceptual work recounting the story of an alien race on a journey to find a new world following volcanic destruction on their home planet.
eNewsChannels NEWS: -- After being closed for several months, Cottage Cooking Asheville has re-opened, but classes look a little different now. They're even more intimate and guests will enjoy more of a demo versus hands-on experience.
eNewsChannels NEWS: -- Individuals who are living with a terminal illness and the people who love them can now deeply transform their shared experience of the dying process, thanks to a new book released today by author Melody LeBaron, "Transforming Death: Creating Sacred Space for the Dying" (ISBN: 978-1733477123).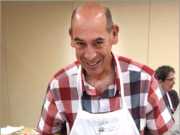 eNewsChannels NEWS: -- Cottage Cooking, known for their dinner-party style cooking classes, has recently expanded into offering daytime baking classes. Founders, John Godts and Liisa Andreassen, recently attended some baking classes at the King Arthur Flour Baking School in Norwich, Vermont, and are excited to share what they learned.
eNewsChannels NEWS: -- Rick Bayless, owner and founder of A Healthier Home, LLC, today offers a new e-book, "Radon Health Risks: What You Need to Know When Living or Working in the Southern Appalachians."
eNewsChannels NEWS: -- Bright Star Studio, llc proudly presents a pioneering, unique, and much needed, Angel Pet Conference 2019 in North Carolina, covering many topics on senior pet care needs, end-of-life care, caregiver support and grief healing.
eNewsChannels NEWS: -- Cottage Cooking, a cooking class business in Asheville, North Carolina, has recently launched a YouTube Channel to showcase a series of topics, including a behind-the-scenes peek into what happens before a cooking class, how the company got started, tips for making a tomato basket and more.
eNewsChannels NEWS: -- Old Willys Jeeps from 1941-1964 will be on display at the 2017 Southeast Willys Jeep Get Together including military, CJs, wagons, truck, and forward control. More than 30 Willys Jeeps will be on display representing originals, restorations and modified in varying conditions from "rust buckets to trailer queens."
eNewsChannels NEWS: -- In response to multiple requests, Cottage Cooking, a cooking class business in Asheville, N.C., has decided to add off-site services. In the past, they've given on-site cooking classes in a private home (and still do), but now they're also taking the show on the road.