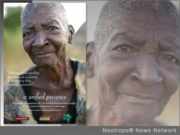 ASHEVILLE, N.C. /eNewsChannels/ -- NEWS: A premiere screening of 'A Unified Presence,' a short documentary film featuring Four Seasons Compassion for Life, Flat Rock, and its cross-continental partnership with the Palliative Care Association of Zambia is slated for Tuesday, October 15, 2013, at Asheville Community Theater, 6:30-9 p.m.
ASHEVILLE, N.C. /eNewsChannels/ -- NEWS: According to Four Seasons Compassion for Life, North Carolina area services, options and support result in relocation of patients in need of long-term care options. Fewer than 15 minutes: That's how long it took for a Virginia neurologist to tell Karen Zimmerman, then 51, a member of the Board of Directors of the National Alzheimer's Association, the results of her medical tests.
ASHEVILLE, N.C. /eNewsChannels/ -- If helping a grieving child makes one's heart sing, then tune into this opportunity to help children and teens. Join the Heart Songs program of Four Seasons Compassion for Life as its Asheville Checkpoint kicks off its first Bear Buddy drive to benefit Buncombe families June 1-30, 2013.
ASHEVILLE, N.C. /eNewsChannels/ -- NEWS Apr 17, 2013: Snazzy sparkles and well-worn blue jeans are the attire of choice for the 8th annual Seasons of Life Soiree 2013, an event to benefit vital non-profit patient services at Four Seasons Compassion For Life. The event is presented by Park Ridge Health. Attendees will enjoy the talents of local jazz musicians Carol Duermit and Brad Curtioff.
ASHEVILLE, N.C. /eNewsChannels/ -- NEWS Apr 11, 2013: North American Roofing strengthens its national position as one of the largest commercial roofing companies in the U.S. with the award to participate in the National Joint Powers Alliance (NJPA), through their premier construction program with ezIQC, which helps municipalities find sources for construction and repair facilitating the competitive bid process on behalf of their members.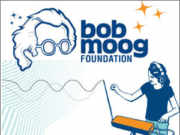 ASHEVILLE, N.C. /eNewsChannels/ -- Dr. Bob's SoundSchool (DBSS), the Bob Moog Foundation's hallmark educational project, is expanding to serve two school districts in Western North Carolina. Twenty-five teachers from Asheville City Schools and Buncombe County Schools will be teaching the 10-week curriculum to over 500 second grade students beginning in January. This marks the first time that the two school districts have collaborated on a teaching program.
ASHEVILLE, N.C. /eNewsChannels/ -- The Bob Moog Foundation and the Museum of Making Music are delighted to announce the joint auction of a Moog Little Phatty Stage II synthesizer signed by jazz fusion legends Herbie Hancock and George Duke. The auction, which benefits both organizations, will be hosted on the Bob Moog Foundation eBay portal from Sept. 8 to Sept. 18, 2011.
ASHEVILLE, N.C. /eNewsChannels/ -- Sunday, August 21, 2011 marked the sixth anniversary of Bob Moog's passing and the fifth anniversary of the Bob Moog Foundation's formal launch. In celebration of that milestone, the Foundation is making daily announcements of new projects, branding and fundraising opportunities. Monday, August 22 saw the launch of the Moogstress blog, written by Michelle Moog-Koussa.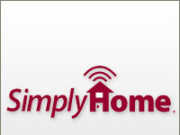 ASHEVILLE, N.C. /eNewsChannels/ -- As soon as SimplyHome was asked by the Extreme Makeover: Home Edition design team to provide some unique technology applications to support independent living for a home makeover, they loaded some trailers and vehicles and hit the road ready for action.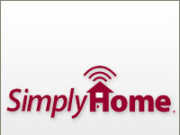 ASHEVILLE, N.C. /eNewsChannels/ -- SimplyHome will announce the launch of its new product line at the Aging in America Conference in San Francisco, April 26-30 - the SimplyHome System.