eNewsChannels NEWS: -- H.R. Harmer will conduct the sale of the first part of the renowned "ERIVAN" Collection of United States Postal History in New York City. Included in this sale will be the famed "Alexandria Blue Boy" stamp, which last appeared at public auction in 1967. Opening price for the stamp will start at $1 Million with industry experts agreeing the final price is likely to go much higher.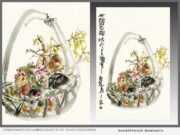 eNewsChannels NEWS: -- The International Art Museum of America (IAMA) in San Francisco today announced that on March 18, 2019, the painting "Pomegranates in a Bamboo Basket" by Dr. Yuhua Shouzhi Wang was sold at the exceptional price of US$1.27 million during the spring auction at Gianguan Auctions in New York. Dr. Wang has been recognized by the New York Academy of Art as an international first-class artist.
eNewsChannels NEWS: -- Tokyo based AUCNET Inc (AUCNET) has announced that it has opened U.S. operations in Austin, Texas where it will maintain a new smart phone processing division to be known as AUCNET Digital Products USA, LLC (AUCNET DP USA). The company will provide Asset Recovery services and other contracted services to the U.S. Carrier, OEM, Insurance, Retail and Enterprise wireless space.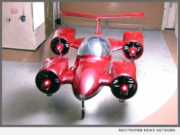 eNewsChannels NEWS: -- Moller International, Inc. is offering to sell its original M400 Skycar(R) via public auction as a centerpiece of any car or aircraft collection in a public or private museum. It is the world's first true VTOL (vertical takeoff and landing) "Flying Car" to be demonstrated. It is very prevalent on Google and YouTube under M400 Skycar.
PITTSBURG, Calif. -- USS-POSCO Industries (UPI), a large, West Coast steel mill, has announced that it will be selling a variety of excess and disused MRO items through an upcoming onsite auction - and online auction conducted by IAAS Worldwide - on Saturday, June 11, beginning at 9 a.m. PDT. Auction Inspection will be held the day prior, Friday, June 10, 9 a.m. to 4 p.m. onsite at 900 East 3rd Street, Pittsburg, California.