Home
Tags
Austin Business
Tag: Austin Business
eNewsChannels NEWS: -- EPIC Insurance Brokers and Consultants ('EPIC'), the retail property and casualty insurance brokerage and employee benefits consulting subsidiary of EPIC Holdings, announced today that insurance brokerage industry veteran Sam Elliott has joined the firm to lead EPIC's new business development efforts nationally.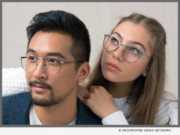 eNewsChannels NEWS: -- The fastest growing online eyewear retailer, EyeBuyDirect, has launched its new collection, Winter Whims. The collection includes 21 frames that embody the colors, textures and feeling of winter. The new Winter Whims collection is available online now. It features chocolate-brown and cinnamon-red frames that invoke the smell and tastes of the holiday season.
eNewsChannels NEWS: -- Wetwire Robotics today announced they are launching the first in a new line of smart toys geared towards digital assistants like Amazon's Alexa devices. The first model is called Lexa Bear and is a talking teddy bear that is designed to hold an Echo Dot or connect with any Bluetooth device like a mobile phone or tablet. Wetwire Robotics has designed the bear to synchronize its mouth movements in real time to the human voice. Wetwire Robotics will be launching a Kickstarter campaign October 23, 2017.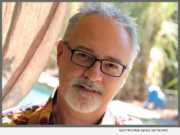 eNewsChannels NEWS: -- The Nonprofit Executive Series webcasts, hosted by Xanegy, will kick off on Tuesday, September 26, 2017, with "Trends in Human Capital Management." The Nonprofit Executive Series is a monthly webcast for nonprofit leaders.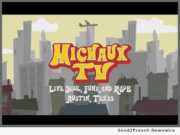 eNewsChannels NEWS: -- Soul singer, songwriter, recording engineer, producer and learned music enthusiast Michaux (pronounced "me-show") is in the midst of launching an intimate and engaging new live music show called "MICHAUX TV." Inspired by Hall & Oates lead singer Daryl Hall's successful TV program "Live from Daryl's House," Austin, Texas-based "MICHAUX TV" presents a platform for living room-like live performance coupled with thoughtful conversation that flows very much like breaking bread over a stone soul kitchen table.
eNewsChannels NEWS: (AUSTIN, Texas) -- The Texas Mortgage Bankers Association (TMBA) announced today the location and dates of its 101st Annual Convention. This year's conference - "Defining Our Future" - will be held at the Hyatt Regency Hill Country Resort and Spa in San Antonio, Texas on May 21 - 23, 2017.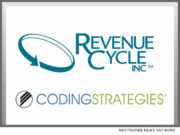 eNewsChannels NEWS: (AUSTIN, Texas) -- Medical and radiation oncology consulting firm Revenue Cycle and healthcare coding and compliance consulting and education firm Coding Strategies announce a merger that will bring the two companies together for the benefit of the healthcare industry.
NEW YORK, N.Y. -- With a $120,000 commitment, the SUDC Foundation is excited to announce the support of "The Moss Pieratt Foundation Memorial Neuropathology Fellowship" at NYU Langone Medical Center's Comprehensive Epilepsy Center. Neuropathology is the study of disease of nervous system, which includes the brain and is crucial to our better understanding of Sudden Unexplained Death in Children (SUDC). To date, there are no comprehensive brain studies on victims of SUDC.
AUSTIN, Texas -- Texas Libertarian Candidate Dr. Mark Miller urges voters to declare independence from two-party rule. With Govs. Gary Johnson and Bill Weld representing the Libertarian Party at the top of the ballot this year, the next highest contest in Texas will be the statewide election of Texas Railroad Commission, for which Miller is running.
AUSTIN, Texas -- On July 12 The South Austin Moonlighters will be releasing "Ghost of a Small Town," which features 13 brand new songs including their new single "You, Love and Me." The album will be available on iTunes, on their website, on Amazon, CD Baby, at the shows and at Waterloo Records and discriminating independent record stores everywhere.