Home
Tags
Awards and Honors
Tag: Awards and Honors
ATLANTA, Ga. /eNewsChannels/ -- The Technology Association of Georgia (TAG), the state's leading association dedicated to the promotion and economic advancement of Georgia's technology industry, today announced Red Bag Solutions as one of its Top 40 Innovative Technology Companies in Georgia.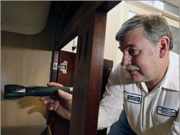 RICHFIELD, Ohio /eNewsChannels/ -- Pest Control Technology (PCT) magazine, and sponsor BASF Pest Control Solutions are proud to announce the 2011 Commercial Service Technician of the Year is John Dawson and category finalist is Chad Mackie, both from Griffin Pest Solutions, headquartered in Kalamazoo, Michigan. For the past 15 years, PCT magazine has recognized standout commercial service professionals.
ALBUQUERQUE, N.M. /eNewsChannels/ -- Accessories Unlimited, an automotive accessory and installation provider, proudly announced this week that it is the recipient of Celebration Media's, Talk of the Town award for excellence in customer satisfaction.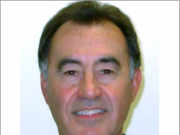 SAN RAMON, Calif. /eNewsChannels/ -- Edgewood Partners Insurance Center (EPIC), a retail property, casualty and employee benefits insurance brokerage, announced today that Allen Amos has been recognized by Risk and Insurance Magazine as one of 2012's property and casualty insurance 'Power Brokers.' This is the second consecutive year Amos has been so recognized.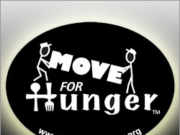 FORT WORTH, Texas /eNewsChannels/ -- FireFighting's Finest Moving and Delivery of Fort Worth, TX has been recognized as Move For Hunger's Mover of the Year for 2011 out of 250 moving companies in 39 different states. The Mover of the Year award is presented to the moving company that best exemplifies the philanthropic spirit of Move For Hunger.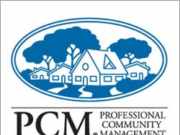 LAKE FOREST, Calif. /eNewsChannels/ -- Professional Community Management (PCM) proudly announced General Manager Jerry Storage, Towers Director Judie Zoerhof and Government and Governmental and Public Affairs Manager Wendy Bucknum at Laguna Woods Village were honored at the California Associations Institute Orange County Regional Chapter Excellence in Community Awards Dinner on Friday, February 3.
SAN DIEGO, Calif. /eNewsChannels/ -- MCT Trading, Inc. (MCT), a recognized leader in mortgage pipeline hedging and risk management services, announced that its COO, Phil Rasori, has again been named to National Mortgage Professional magazine's Top 40 Most Influential Mortgage Professionals Under 40 list for 2011.
TAMPA, Fla. /eNewsChannels/ -- Telovations announced today that TMC, a global, integrated media company, has named Speech Assist as a recipient of the 2011 INTERNET TELEPHONY Product of the Year Award.
FREWSBURG, N.Y. /eNewsChannels/ -- JIT Toyota-Lift is proud to announce that Patricia Mitchell is the first woman in the U.S. to achieve the Toyota Material Handling USA (TMHU) 3rd Gear status. Recognizing the valuable role that Customer Service Support Reps (CSSRs) play in customer satisfaction and the overall growth of a Toyota forklift dealership, TMHU created a program that provides them with ongoing training and education.
ATLANTA, Ga. /eNewsChannels/ -- Despite the somewhat stagnant business economy in Georgia, six members of the Georgia Association of Business Brokers (GABB) helped entrepreneurs buy and sell more than $42 million worth of small businesses in 2011.