Home
Tags
Awards and Honors
Tag: Awards and Honors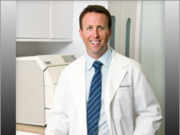 DELRAY BEACH, Fla. /eNewsChannels/ -- Dr. Craig Spodak, of Spodak Dental Group in Delray Beach, FL, was recently honored by the South Florida Business Journal as a finalist among health care CEOs in South Florida. Leading health care professionals across Dade, Broward and Palm Beach Counties gathered to honor local organizations that are making a positive impact in their industry and community.
SAN FRANCISCO, Calif. /eNewsChannels/ -- Edgewood Partners Insurance Center (EPIC), a retail property, casualty and employee benefits insurance brokerage, has been recognized as one of 2011's 'Healthiest Employers of the Bay Area.'
ALPHARETTA, Ga. /eNewsChannels/ -- InnoVergent, a technology consultancy firm and reseller of cloud computing accounting software, was recognized as a 2011 President's Club member by Intacct, a leader in cloud financial management and accounting software. Membership in the Intacct President's Club is based on sales success and client service.
SALT LAKE CITY, Utah /eNewsChannels/ -- International Document Services (IDS), a mortgage document preparation vendor, has announced that eight IDS customers were featured on the 2011 Mortgage Technology Magazine 'Top Tech-Savvy Lenders' list.
PALO ALTO, Calif. /eNewsChannels/ -- VLP Law Group is pleased to announce that Corporate and Transactional founding partner David Goldenberg was named a 2011 'Rising Star' by Northern California Super Lawyers as one of the top up-and-coming attorneys in the state for 2011. In addition, Brian M. Davis and Stephen T. Lindo were recognized in the 2012 edition of The Best Lawyers in America.
ROCKLEDGE, Fla. /eNewsChannels/ -- LRM Industries International, Inc., headquartered in Rockledge, Florida, is the Society of Plastics Engineers 2011 Parts Competition Winner in heavy gauge vacuum forming, as a Gold Medalist. The winning part is ValuStair, a 22 ft. by 4 ft. unitary thermoplastic staircase, produced using LRM's unique patented STF Sheetless ThermoForming.
IRVINE, Calif. /eNewsChannels/ -- PowerGuard Specialty Insurance Services - a Managing General Agent specializing in unique insurance and risk management solutions for the wind and solar energy industries - today announced that Managing Principal Mike McMullen was named by Risk & Insurance magazine as a 2011 Risk Innovator.
CHARDON, Ohio /eNewsChannels/ -- e2b teknologies was named to Accounting Today's annual VAR 100 list ranked at 77. This is the first year that e2b teknologies has been included on the exclusive list and is just one of many accolades received this year following a second appearance on the national Inc. 500/5000 list of fastest growing companies.
CHARDON, Ohio /eNewsChannels/ -- For the second consecutive year, e2b teknologies was included in the prestigious Inc. 5000, listed as 3,047 overall and among the top 25 businesses in the Cleveland metropolitan area.
SAN DIEGO, Calif. /eNewsChannels/ -- MCT Trading, Inc., a recognized leader in mortgage pipeline hedging and risk management services, announced today that it has been named to Inc. 5000's 2011 fastest-growing private companies list. MCT ranks 776 on the list with an industry rank in the financial services category of 39.