Home
Tags
Awards and Honors
Tag: Awards and Honors
BIRMINGHAM, Ala. /eNewsChannels/ -- Alabama Graphics has been awarded the Excellence in Construction Award by the Associated Builders and Contractors (ABC) Birmingham Chapter for their work in The Clubhouse at The Cottages of Baton Rouge.
AUSTIN, Texas /eNewsChannels/ -- As fuel prices continue to increase and consume work truck fleet fuel budgets, Energy Xtreme's Utility Series of Idle Reduction solutions pave the way to lowering fuel consumption and dependence on foreign oil. The company's work truck line of products was recognized by National Truck Equipment Association.
AUSTIN, Texas /eNewsChannels/ -- DeRosa Mangold Consulting, a full-service Value Added Reseller of accounting software and a Sage Platinum Partner, was recently recognized with the Sage President's Circle Award for superior performance in fiscal year 2010, which ended September 30.
WASHINGTON, D.C. /eNewsChannels/ -- 'Nine Days that Changed the World,' hosted by Newt and Callista Gingrich, and produced by Citizens United Productions in association with Gingrich Productions and Peace River Company, has received dual honors at the 32nd Annual Telly Awards, winning a Silver Award in the category of Religion and Spirituality.
LITTLE ROCK, Ark. /eNewsChannels/ -- Powers of Arkansas, a Building, HVAC and Controls company based in North Little Rock, AR won the Business of the Year award for 2010 presented by Arkansas Business in Category III (76-300 employees).
TAMPA, Fla. /eNewsChannels/ -- The Tampa Bay Business Journal named Kevin Donald of Telovations CFO of the Year in the Small Private Business Category at a sold out awards luncheon honoring Bay Area CFOs on February 24, 2011. Donald was among 29 CFOs recognized at the luncheon.
SAN MATEO, Calif. /eNewsChannels/ -- EPIC (Edgewood Partners Insurance Center), a retail property, casualty and employee benefits insurance brokerage, announced today that Allen Amos and Nancy Hahn have been recognized by Risk and Insurance magazine as 2011 property and casualty insurance 'Power Brokers.'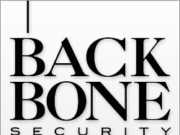 FAIRMONT, W.Va. /eNewsChannels/ -- Backbone Security, the global leader in digital steganalysis, is proud to announce the company was named a finalist in EDN's 21st annual Innovation Awards. Backbone's Steganography Analyzer Real-Time Scanner was selected as a finalist in the Software category.
CHICAGO, Ill. /eNewsChannels/ -- KnowledgeAdvisors, a learning measurement software and solutions company that improves the effectiveness and business impact of learning, has been officially selected as a Bersin & Associates Learning Leader for 2011 in the Vendor Innovation in Learning and Talent Management category.
KALAMAZOO, Mich. /eNewsChannels/ -- Griffin Pest Solutions has won a Bed Bugsy Award from the National Pest Management Association (NPMA) for its educational direct mail bed bug campaign. The NPMA created the Bed Bugsy Awards to recognize creative excellence in the marketing and advertising of bed bug services.