Home
Tags
Awards and Honors
Tag: Awards and Honors
DENVER, Colo. /eNewsChannels/ -- For the second consecutive year, Dougherty's Restaurant & Pub has earned the prestigious CMUS Talk of the Town Customer Satisfaction Award. With a 4.5-star rating in the Nightlife category in 2010, the restaurant garnered a 4.5-star rating in the Restaurants category for 2011.
SANTA ROSA, Calif. /eNewsChannels/ -- Bennett Valley AVA -- For the second year in a row Westerhold Family Vineyards and Winemaker Russell Bevan have earned the right to take home the highly coveted barrel trophy and 'Coat du Rhone' blazer in the 2011 Syrah Shoot-Out at the Hospice du Rhone celebration held in Paso Robles, California.
PORTLAND, Maine /eNewsChannels/ -- At a recent conference Todd Grove of Portland, Maine, was singled out as the nation's 'top producer' in 2010 by LTC Financial Partners LLC (LTCFP). Grove won the same honor in several previous years, distinguishing himself among colleagues nationwide.
SAN FRANCISCO, Calif. /eNewsChannels/ -- EPIC (Edgewood Partners Insurance Center), a retail property, casualty and employee benefits insurance brokerage, has been recognized again as a 'Best Place to Work in the Bay Area' by both the San Francisco Business Times and the Silicon Valley Business Journal.
LOS ANGELES, Calif. /eNewsChannels/ -- California InterContinental University (CalUniversity), a leading distance-learning educational institution, was proud to be represented by Dr. Stacy Barnes at the 85th Annual Distance Education and Training Council (DETC) Conference last week in Williamsburg, Virginia.
OWENSBORO, Ky. /eNewsChannels/ -- Moonlite Bar-B-Q has done it again. For the second year in a row, Kentucky Living Magazine readers voted and made their voices heard - Moonlite has the best barbecue in Kentucky.
WASHINGTON, D.C. /eNewsChannels/ -- 'Nine Days that Changed the World,' hosted by Newt and Callista Gingrich, and produced by Citizens United Productions in association with Gingrich Productions and Peace River Company, has been awarded a Gold Special Jury Remi Award for Best Documentary at the 2011 WorldFest-Houston Independent International Film Festival.
ATLANTA, Ga. /eNewsChannels/ -- In a difficult year for business transactions, 13 members of the Georgia Association of Business Brokers (GABB) helped enough business owners buy and sell $40 million worth of businesses to earn membership to the organization's prestigious Million Dollar Club for 2010.
FARMINGTON HILLS, Mich. /eNewsChannels/ -- The most effective employees possess both traditional intelligence and people skills, a combination called emotional intelligence, according to an article in the new and highly anticipated Talk of the Awards Newsletter, which will be available to Customer Care News Magazine subscribers, and Talk of the Town Award winners.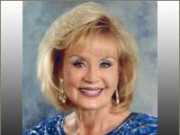 NEW YORK, N.Y. /eNewsChannels/ -- Presidential Who's Who announced this week that one of its members, Barbara Barton, executive and nutritional coach for Isagenix®, is working to help others reach their ultimate potential and achieve their goals.