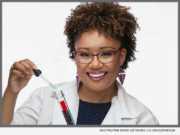 eNewsChannels NEWS: -- Erica Douglas aka Sister Scientist is a true STEM advocate. This powerhouse cosmetic chemist is changing the perception of the careers chemical engineering might lead you to. As a formulating, cosmetic chemist in the multicultural beauty space for over a decade, Erica has been the "brains" behind a number of popular products on the market.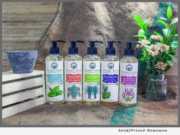 eNewsChannels NEWS: -- Utama Spice, a leading maker of all natural beauty, skin care and aromatherapy products based in Ubud, Bali, Indonesia, announced today the Company will celebrate the one-year anniversary of its official North American market product launch by holding a huge holiday sale.
eNewsChannels NEWS: -- Organic Aromas, a leading maker of premium nebulizing diffusers for aromatherapy, announced today that the Company will officially begin accepting Bitcoin as a form of payment on its website.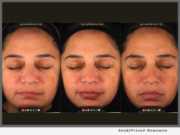 eNewsChannels NEWS: -- When some customers showed concern over cupping marks after using the lip plumper manufactured by CandyLipz, LLC, the company quickly jumped into action. It hired a third-party independent investigative research vendor, Biometrix, Inc. - a company that has conducted clinical trials for major multinational biotech, dermatology, product manufacturers and more for 20 plus years - to prove that there was nothing to worry about.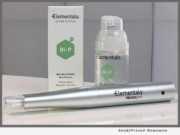 eNewsChannels NEWS: -- Micro-needling has become one of the more popular skin care procedures across the globe; however increasing concern over misuse and other risks threaten to dampen its use. But a new product from Skin Moderne debuting at the 2018 International Esthetics, Cosmetics & Spa Conference, promises to deliver all of the benefits of micro-needling without any of the risks.
eNewsChannels NEWS: -- AlgEternal Technologies, LLC, a leading producer of naturally and sustainably produced microalgae-based products has introduced its AlgaRiche range of AlgAllure high-performance, luxury age-defying skincare products. The AlgaRiche line is rich with PhycoDerm, a patent-pending, proprietary marine red microalgae extract.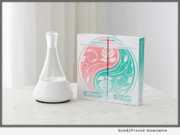 eNewsChannels NEWS: -- Organic Aromas, a leading maker of premium and specialty Nebulizing Diffusers for aromatherapy, announced today that the Company's products are to be showcased today for the first time on national network television. Organic Aromas will participate in part of a special segment called "Winter Relaxation Essentials" on CBS' award-winning talk show "THE TALK" February 22, 2018.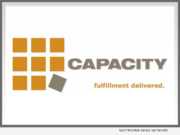 eNewsChannels NEWS: -- Capacity LLC, trusted leader in order fulfillment, e-commerce, and electronic data interchange (EDI), is excited to announce the launch of its newest client, the fast-growing beauty brand Glossier. One of the things that first attracted Glossier to the Capacity brand was its in-house engineering and IT teams.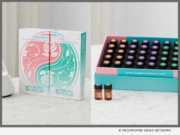 eNewsChannels NEWS: -- Organic Aromas, maker of a wide range of premium aromatherapy products for the home and professional-use markets, has announced today its plans to further launch several exciting and unique new products for this holiday season.
OKLAHOMA CITY, Okla. -- Rejuvatek Medical Inc., officially announces the Tatt2Away(R) non laser tattoo removal system is now available for the first time in the greater Oklahoma City area with Lead Sled Devil Tattoo's Jimmy Vegas. The Oklahoma City location has come on board to offer to all its clientele certified tattoo removal as the first Tatt2Away Center in the state.