eNewsChannels NEWS: -- Lirio, LLC, The Behavior Change Company, welcomes Chandra Osborn as new Chief Behavioral Officer, paving the way for advanced developments in behavioral analysis and communication. Chandra is highly skilled and respected in behavioral science, having worked tirelessly to expand behavioral research and analysis in both the public and private sectors.
STILLWATER, Okla. /eNewsChannels/ -- NEWS: HostBridge(R) Technology, provider of high-performance integration and optimization software for IBM(R) z Systems(TM), announces HostBridge Redis(R) for z/OS(R). The product makes Redis - the in-memory NoSQL data store at the heart of today's ultra-scalable cloud and mobile apps - available for the first time on the platform powering leading enterprises worldwide.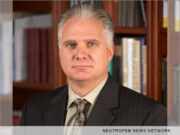 POMPANO BEACH, Fla. /eNewsChannels/ -- NEWS: Florida's ARMCO - ACES Risk Management, a leading provider of web-based audit technology for the financial services industry, has announced it has hired seasoned mortgage quality control expert Phil McCall as chief operating officer. McCall brings more than 20 years of experience in quality control, loan origination and underwriting, mortgage fraud, loss and litigation and real estate-based transactions.
CHICAGO, Ill. /eNewsChannels/ -- NEWS: Cogensia today announced a strategic collaboration with Infutor Data Solutions, Inc. to provide the auto industry with improved business intelligence in order to gain more market share. So, now with two powerful sets of data, information can be provided as early as 12 months before a buying decision is made.