eNewsChannels NEWS: -- Avila Herbals, a company specializing in novel botanical extraction techniques for both dietary supplements and pharmaceuticals, announced today that it has signed an exclusive global manufacturing agreement and a research and development agreement with Phoenix Biotechnology.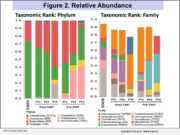 eNewsChannels NEWS: -- The American College of Gastroenterology (ACG) named Progenabiome "Outstanding Poster Presenter" for its poster: "Successful Bacterial Engraftment Identified by Next Generation Sequencing Following Fecal Microbiota Transplantation for Clostridioides difficile Infection," which will be presented virtually at the ACG Annual Scientific Meeting this week.
eNewsChannels NEWS: -- Pure Protein, LLC (Pure Protein) an HLA company that has developed comprehensive analytical capabilities in the field of human leukocyte antigen (HLA) immunology and an approach to produce soluble forms of the HLA molecule (sHLA), announced today that it will be an exhibitor at the ASHI VIRTUAL ANNUAL MEETING, October 19 - 21, 2020.
eNewsChannels NEWS: -- Zeblok Computational is contributing to the efforts of two groups of researchers at The Laufer Center for Physical and Quantitative Biology, for COVID-19 drug discovery by providing Zeblok's secure, scalable Supercomputing-as-a-Service platform, employing 128 GPUs from the CEWIT SMART GPU Cluster.
eNewsChannels NEWS: -- ROKiT Pharma, Inc., a public-benefit corporation dedicated to putting patients first, announced today it is rapidly progressing through final preclinical studies and moving forward with preparation for the initiation of a Phase 1b/2 clinical trial of ROK-001, a potentially low toxicity cancer drug derived from natural ingredients.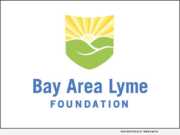 eNewsChannels NEWS: -- Bay Area Lyme Foundation, a leading sponsor of Lyme disease research in the U.S., announces the opening of the San Diego collection site of the Bay Area Lyme Foundation's Lyme Disease Biobank, which is the first program to provide researchers with blood and urine samples from people with early Lyme disease from multiple endemic regions across the country.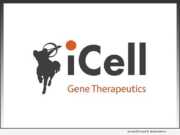 eNewsChannels NEWS: -- iCell Gene Therapeutics, a clinical stage biopharmaceutical company focused on immunotherapies for hematologic malignancies, solid tumors, organ rejections and autoimmune disorders, announced today that it will give oral and poster presentations related to its BCMA-CD19 cCAR and CD4-specific CAR programs at the 61st American Society of Hematology (ASH) Annual Meeting to be held December 7-10, 2019 in Orlando, Florida.
eNewsChannels NEWS: -- BioTork, the leading evolution biotechnology company, today announced that biotech executive Hans van der Sluijs has joined the company as Chief Development Officer. Hans brings over 20 years of international business leadership experience, with a focus on business development, management, and building strategic alliances/partnerships.
eNewsChannels NEWS: -- Neurotech Reports, the publisher of the Neurotech Business Report newsletter, announced that 15 promising neurotechnology startups and early-stage firms will present at the 2019 Neurotech Leaders Forum in San Francisco, November 4-5. The 19th annual event-the most established in the industry-will also feature presentations and panel discussions on important issues confronting the neurotechnology industry.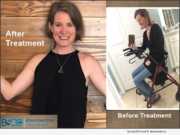 eNewsChannels NEWS: -- Brandon Stem Cell Clinic (BSCC) recognizes that osteoarthritis is one of the most common joint conditions, affecting nearly 630 million people worldwide. It is commonly associated with aging but is also frequently seen in cases of overuse of joints. The growing number of cases alone prove a need for innovative and effective treatments as populations continue to age.