eNewsChannels NEWS: -- Neurotech Reports, the publisher of Neurotech Business Report newsletter, today announced the launch of the Bioelectronic Medicine Forum, the first investment and management conference for the bioelectronic medicine industry. The inaugural event will take place on March 22, 2018 at the Millennium Broadway Times Square in New York, N.Y.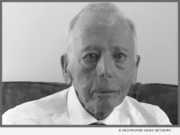 eNewsChannels NEWS: -- With 25 years of research involving primarily the cardiovascular complications of spaceflight and more recently of the moon walkers, particularly Neil Armstrong on his historic mission and James Irwin (Apollo 15), extraordinary findings were discovered. Both had vascular complications, triggered by inhalation of deadly iron-laden dust. Author Dr. William J. Rowe has applied this information as to how this can be utilized for underlying mechanisms of hypertension on earth, triggered by iron-laden brake dust.
eNewsChannels NEWS: -- ChemDiv Inc., a fully integrated California-based CRO, announced today that Arcus Biosciences selected ChemDiv as the sole source of molecules for Arcus's growing HTS screening collection. This collaboration, which utilized Arcus's medicinal chemistry knowledge and ChemDiv's computational and synthetic chemistry expertise, has resulted in the selection of several hundred thousand structures from which Arcus expects to identify starting points for several of the discovery programs in its portfolio.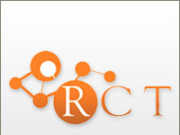 KIRKLAND, Wash. /eNewsChannels/ -- Many Americans - unsatisfied with traditional treatments for cancer, diabetes, osteoporosis, and other intractable diseases - are looking south for advanced remedies. 'We're struggling to keep up with demand,' says Dr. Oscar E. Castro, head of Regenerative Cellular Therapy (RCT).
SAN MARINO, Calif. -- Epeius Biotechnologies Corporation, a leader in the emerging field of targeted genetic medicine, reports the publication of a landmark paper in clinical oncology. Following up on its advanced U.S. Phase I/II clinical trials of Rexin-G in chemo-resistant metastatic pancreatic cancer (Molecular Therapy, 2010, 18: 435-441), which gained both Orphan Drug and FDA Fast Track Status, this new paper documents the molecular mechanisms-of-action of Rexin-G.