Home
Tags
Black History Month
Tag: Black History Month
eNewsChannels NEWS: -- Delivering the inaugural Black History Month welcome remarks, Bay Ecotarium and Smithsonian Affiliated Aquarium of the Bay President and CEO, George Jacob shared his vision for the $260 million Climate Literacy and Ocean Conservation Living Museum in the making in San Francisco.
eNewsChannels NEWS: -- IN CONCERT: Friday, February 8 - 8 p.m. - UCPAC's Hamilton Stage in Rahway, N.J. The group of people (over 100+ voices) that make up the powerhouse choir, JUBILATION, are a force in the industry.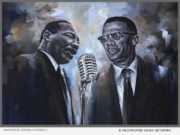 eNewsChannels NEWS: -- The Historic Ali Cultural Arts in Pompano Beach, Fla. is proud to celebrate Black History Month with an art exhibition by Nigerian artist, Adewale Adenle. Beans, Rice and Gumbo: Facts, Fictions and Frictions of Black History narrates the history of blacks from the pre-slavery era through the present day. The exhibition runs from February 1, 2018 through March 29, 2018.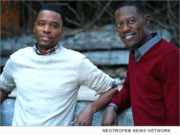 ATLANTA, Ga. /eNewsChannels/ -- NEWS: Atlanta talent agents Christopher Young and Tay Smith are noticeably the hardest working, African American TV/film agents in the entire southeast area. A dynamic duo, working under the banner of the J Pervis Talent Agency, Smith and Young have created a vortex of synergy that is fueling theatrical bookings with new flair and fresh faces.
CHEYENNE, Wyo. /eNewsChannels/ -- NEWS: 'Unda Cova,' a somewhat avant-garde, controversial and educational video released by S.L.P., LLC, provides a unique perspective about the recent and senseless killings of unarmed African Americans. Roosevelt Matthews, rapper, songwriter, video producer and retired police officer, thought Black History Month was the ideal time to release 'Unda Cova.'