Home
Tags
Black History Month
Tag: Black History Month
eNewsChannels NEWS: -- On the last day of Black History Month, nationally recognized Black Producer and Creator Joe Young, Jr., in partnership with JPMorgan Chase, will launch a print and digital comic book teaching financial literacy to students featuring "KEMET, BIG TIME SAVER." Students will officially meet KEMET, a ten-year-old time-traveling comic character who goes back to meet African-American historical firsts, legends, and inventors.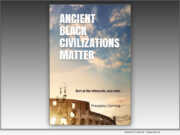 eNewsChannels NEWS: -- Perusine Press celebrates Black History Month with author Procopius Canning's deeply researched book "Ancient Black Civilizations Matter: Sort of like Wakanda, only real!" (ISBN: 979-8696570037), a fascinating survey of Blacks and Black culture in the ancient world.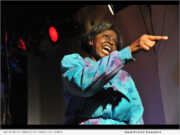 eNewsChannels NEWS: -- Healing Through The Sound of Music announces: Award-winning singer, actress, and playwright, Mzuri Moyo Aimbaye kicks off the 2022 tour of her one-woman stage play about voting rights activist, Fannie Lou Hamer, with a live performance Feb. 17, 2022 at University of Maryland Eastern Shores.
eNewsChannels NEWS: -- Procopius Canning, historian and creator of the scholarly award-winning web sites Timeline: Ancient Rome, and Gladiator: The Real Story, announces the publication of "ANCIENT BLACK CIVILIZATIONS MATTER: Sort of like Wakanda, only real!" (ISBN: 979-8696570037), a deeply researched popular survey history of Blacks and Black culture in the ancient classical world.
eNewsChannels NEWS: -- The Gund Gallery at Kenyon College is pleased to announce the release of the first episode in the new docuseries "Can't Look Away: Photographs of the Civil Rights Struggle."
eNewsChannels NEWS: -- Campaign Justice announced today that Black History Month is not only a time of recognizing the accomplishments of African-Americans, but is also a time to brighten the spotlight on systemic racism within law enforcement. "Say Their Names: 101 Unarmed Black Women, Men and Children Killed By Law Enforcement" (ISBN: 979-8570456860) is a newly released reference book which documents the stories of a few who have lost their lives during a brush with police.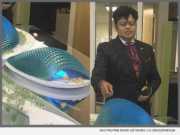 eNewsChannels NEWS: -- Delivering the inaugural Black History Month welcome remarks, Bay Ecotarium and Smithsonian Affiliated Aquarium of the Bay President and CEO, George Jacob shared his vision for the $260 million Climate Literacy and Ocean Conservation Living Museum in the making in San Francisco.
eNewsChannels NEWS: -- IN CONCERT: Friday, February 8 - 8 p.m. - UCPAC's Hamilton Stage in Rahway, N.J. The group of people (over 100+ voices) that make up the powerhouse choir, JUBILATION, are a force in the industry.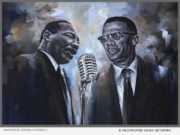 eNewsChannels NEWS: -- The Historic Ali Cultural Arts in Pompano Beach, Fla. is proud to celebrate Black History Month with an art exhibition by Nigerian artist, Adewale Adenle. Beans, Rice and Gumbo: Facts, Fictions and Frictions of Black History narrates the history of blacks from the pre-slavery era through the present day. The exhibition runs from February 1, 2018 through March 29, 2018.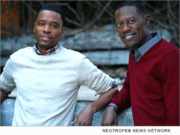 ATLANTA, Ga. /eNewsChannels/ -- NEWS: Atlanta talent agents Christopher Young and Tay Smith are noticeably the hardest working, African American TV/film agents in the entire southeast area. A dynamic duo, working under the banner of the J Pervis Talent Agency, Smith and Young have created a vortex of synergy that is fueling theatrical bookings with new flair and fresh faces.