eNewsChannels NEWS: -- The Mortgage Collaborative (TMC), the nation's largest independent cooperative network serving the mortgage industry, announced today that the TMC Emerging Technology Fund LP (the "Fund") recently led a pre-Series A investment round in Home Lending Pal, a technology-enabled marketplace .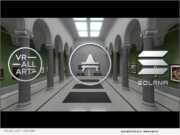 eNewsChannels NEWS: -- VR-All-Art, one of the leading platforms for exhibiting and acquiring art in virtual reality, today announced an integration with the Solana blockchain. The adoption of a blockchain infrastructure for virtual exhibitions is meant to ease art trade in virtual reality while bringing liquidity and regulation to the growing NFT art market.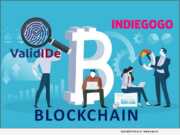 eNewsChannels NEWS: -- The ValidIDe Project announces today the launch of its Indiegogo Fundraiser Campaign providing Perks to contributors in support of developing the ValidIDe digital identity blockchain network.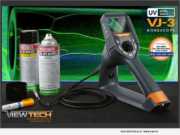 eNewsChannels NEWS: -- ViewTech Borescopes is debuting the VJ-3 Ultraviolet (UV) video borescope which facilitates endoscopic dye penetrant testing by detecting internal and external surface defects. These inspections are a critical part of quality control for many different types of manufacturing processes.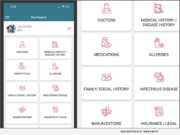 eNewsChannels NEWS: -- Bringing together a team of Clinical Leaders, Healthcare IT Professionals and Software experts, the Knapsack Health mobile application is designed to flourish in the Interoperability and Blockchain movement that is currently happening in Healthcare.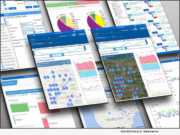 eNewsChannels NEWS: -- EnHelix's EnHelix ETRM has emerged among the Leading Innovators in Oil & Gas Artificial Intelligence Analytics Software for 2019. The announcement was made known in an announcement sent to EnHelix Marketing Director Jen Wang by Wealth & Finance International.
eNewsChannels NEWS: -- AmericaSCORES Bay Area, the award-winning nonprofit that has been studied for its proven benefits to student learning, health, and social-emotional skills of over 2,000 low-income youth, has partnered with blockchain technology and design firm Totem Block and BitPay, the largest global blockchain payment provider, to become an early adopter in accepting cryptocurrency donations.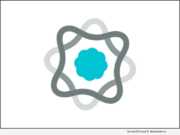 eNewsChannels NEWS: -- Phoenix-based Polyient Labs, an early-stage, blockchain-startup incubator, is co-sponsoring Blockchain for Good, October 25 -27, 2019 in San Francisco. The agenda includes keynote speakers and workshops where participants can pitch ideas.
eNewsChannels NEWS: -- The Shardus Project (Shardus.com) continues to gain momentum with their state sharding solution and will be the first team in the world to demonstrate linear scaling functionality on a decentralized blockchain network at their Q3 update event on Saturday, October 19th in Dallas at the Emerging Technology Summit in Dallas, Texas.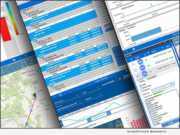 eNewsChannels NEWS: -- EnHelix an award-winning oil and gas commodity trading and logistics management software with artificial intelligence and blockchain, today announced the launch of its new Marketplace Blockchain software for commodity trading companies.