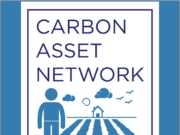 eNewsChannels NEWS: -- Carbon Asset Network (CAN) announces that Oklahoma-based Wurtz & Associates will provide oversight and facilitation of the blockchain-based "smart contracts" related to the recently revealed initiative by CAN. Through an innovative protocol, this process tokenizes land resources for carbon sequestration and protection of the soil and water resources.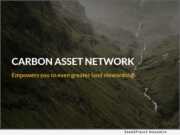 eNewsChannels NEWS: -- Two innovative Cheyenne-based companies, the agricultural Carbon Asset Network and blockchain consultancy group Ember Labs have joined forces to create the new pathway for carbon sequestration and improving air quality by using the power of blockchain. This new model is designed to be a private enterprise alternative to Cap and Trade methods, which have not proved successful since its inception in 2009.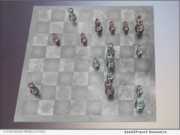 eNewsChannels NEWS: -- A Magnus Carlsen chess brilliancy that wrapped up his successful 2016 World Chess Championship match defense has been minted by Citrusw00d Productions on the OpenSea non-fungible token (NFT) marketplace.
eNewsChannels NEWS: -- FormFree® today announced it has selected Amazon Web Services, Inc. (AWS) to power FormFree's consumer Financial DNA® solutions for the lender market. FormFree will leverage leading AWS technologies such as Amazon Managed Blockchain to create a scalable Hyperledger Fabric network.
eNewsChannels NEWS: -- The Mortgage Collaborative (TMC), the nation's largest independent cooperative network serving the mortgage industry, announced today that the TMC Emerging Technology Fund LP (the "Fund") recently led a pre-Series A investment round in Home Lending Pal, a technology-enabled marketplace .
eNewsChannels NEWS: -- VR-All-Art, one of the leading platforms for exhibiting and acquiring art in virtual reality, today announced an integration with the Solana blockchain. The adoption of a blockchain infrastructure for virtual exhibitions is meant to ease art trade in virtual reality while bringing liquidity and regulation to the growing NFT art market.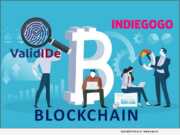 eNewsChannels NEWS: -- The ValidIDe Project announces today the launch of its Indiegogo Fundraiser Campaign providing Perks to contributors in support of developing the ValidIDe digital identity blockchain network.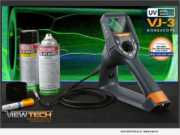 eNewsChannels NEWS: -- ViewTech Borescopes is debuting the VJ-3 Ultraviolet (UV) video borescope which facilitates endoscopic dye penetrant testing by detecting internal and external surface defects. These inspections are a critical part of quality control for many different types of manufacturing processes.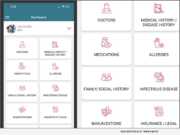 eNewsChannels NEWS: -- Bringing together a team of Clinical Leaders, Healthcare IT Professionals and Software experts, the Knapsack Health mobile application is designed to flourish in the Interoperability and Blockchain movement that is currently happening in Healthcare.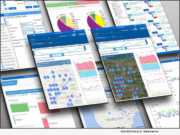 eNewsChannels NEWS: -- EnHelix's EnHelix ETRM has emerged among the Leading Innovators in Oil & Gas Artificial Intelligence Analytics Software for 2019. The announcement was made known in an announcement sent to EnHelix Marketing Director Jen Wang by Wealth & Finance International.