Home
Tags
Books and Publishing
Tag: Books and Publishing
LOS ANGELES, Calif. -- Author Konrad Ventana today announced, through his agent, the release of two new e-books now available through Amazon.com and Barnes and Noble. These new releases represent the first books of a series known to the literary cognoscenti as the Post-Lux Trilogy: 'Book 1, A Desperado's Daily Bread' (ISBN: 9780595622177); 'Book 2, The Unbearable Sadness of Zilch' (ISBN: 9781440158254); 'Book 3, Questing for Uberjoy' (ETA: 2011).
WASHINGTON, D.C. -- The Oracle Group announces that, on Sept. 9, 2010 New York Times Best Selling Author Terry McMillan will discuss her highly anticipated sequel to Waiting to Exhale titled: 'Getting to Happy' (ISBN: 978-0670022045) in the only official book signing event planned for Washington D.C. Guests will enjoy an exclusive evening of readings and receive signed copies of her extraordinary follow-up novel.
WILLIAMSBURG, Va. -- Ascoli Publishing LLC announces the release of 'Go and See: A Journey About Getting To Lean' (ISBN: 978-1-6109500-8-4) by Robert B. Camp, BSE, MBA. Go and See makes a strong case that once a company goes 'Lean,' it fireproofs itself from most of the chaos in today's market - including competitors from countries with cheap labor. And the first step is to 'Go and See.'
LOS ANGELES, Calif. -- For the second quarter of 2010, Publishers Newswire (PNW), an online resource established in 2004 for small publishers, as well as lesser known and first-time book authors, has today announced its latest semi-annual 'Books to Bookmark' list. This is a round-up of 9 new and recent books which may have been missed due to not originating from major New York book publishing houses, or big name authors.
CHICAGO, Ill. -- 'The Words of the Founders' (ISBN: 978-0979987731), a new book by Paul Rosenberg, author of the counter-culture classic 'A Lodging of Wayfaring Men,' is released for sale today by Ascoli Publishing and Vera Verba Publishing. Rosenberg has assembled 570 timely and poignant quotes from America's Founding Fathers.
PERRYSBURG, Ohio -- Tired of romance novels that just portray young women with bodies to die for, novelist Sonja Paris tried a new approach in her first novel 'MAKE THE COUGAR PURR' (ISBN: 978-1452824543; CreateSpace). The novel is now available at Amazon and other online bookstores.
AMHERST, N.H. -- High school basketball took hold of one small town - Peerless, Montana - and author, Joe Puckett, recounts the story in 'The Dream: The Story of the 1978 and 1979 Peerless Panthers' (ISBN: 978-0-9845494-0-5), a new book published by Aubade Publishing.
SANDPOINT, Idaho -- A new book called 'Funds to the Rescue: 101 Fundraising Ideas for Humane and Animal Rescue Groups' (ISBN: 978-0-9749245-9-5; LCCN: 2009905962; Logical Expressions, Inc.) was named the Winner in the How To category of the 2010 Next Generation Indie Book Awards.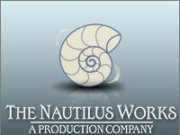 SAN DIEGO, Calif. -- Nautilus Press announced today the June 1 publication of Connie Tamaddon's 'Surprising Silhouettes' (Nautilus Press, ISBN: 978-0-9778018-3-1, $19.95, June 1, 2010). Photographer Connie Tamaddon uses the properties of light and shadow to create a clever read-out-loud guessing game that illustrates that not everything is as it first seems.
DALLAS, Texas -- What started out as therapy, ended up as a compilation of motivational writings in 'One Black Woman's Opinion' (ISBN: 978-0578-0412-09), by Valerie Stallworth Stephens. Written for all age groups, as well as men and women, the new book is designed to promote the power of positive thinking. Its mission is to motivate and to nurture the spirit.