Home
Tags
Boston Business
Tag: Boston Business
eNewsChannels NEWS: -- Disney's beloved catalog of songs will be reimagined by the Boston Gay Men's Chorus (BGMC) in Disney PRIDE in Concert, a musical celebration of LGBTQ life, love, family, and perseverance, June 25-26, 2022 at Boston Symphony Hall.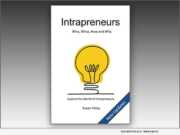 eNewsChannels NEWS: -- In celebration of the one-year anniversary of the e-book and paperback launch of "Intrapreneurs: Who, What, How and Why" (ISBN: 978-1734956900; paper), author Susan Foley has announced the book has been reissued with 12 new articles - making it a 310-page exploration of the critical role intrapreneurs play within the business environment.
eNewsChannels NEWS: -- The saying 'look good, feel good' does not only ring true for women. Being more physically attractive can have positive implications for career-minded and goal-oriented men. Women have been reaping the benefits of these non-invasive procedures for decades, but recently The Spiegel Center has seen the number of procedures performed on men increase by over 100%.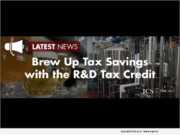 eNewsChannels NEWS: -- While the trendy term "Microbrewery" may have been the proper terminology for new craft beer breweries and startups, they no longer remain "micro" in revenue, says ICS Tax, LLC (ICS). Growth in the craft beer industry in the U.S. has steadily grown to almost $30 billion.
eNewsChannels NEWS: -- Boston startup Rahoo Baby, a baby product company made up by a team of physicians and pediatric therapists, is launching "Rahoo U," an online classroom for parents. Launching January 25, Rahoo U teaches parents the most effective techniques for helping babies master the skills they need at each stage of development, and offers guidance on how parents can incorporate these techniques into their daily routines.
eNewsChannels NEWS: -- NOUFLEX LLC today announced the launch of its NouFlex Training System products, Virtual Group Workout Classes and Virtual Personal Training Sessions. These offerings bring boutique-style fitness training into your home, eliminating the need for bulky, room-eating and costly home gym equipment.
eNewsChannels NEWS: -- Earlier this year, Rosaleen Doherty & Jay Kenney, co-owners of Right at Home Boston and North based in Salem, Massachusetts, were honored by the Right at Home national organization with the 2019 Highest Annual Multi-Territory Revenue Award. With over 400 offices under the Right at Home system each year, the Boston and North franchise was recognized as the top revenue-producing Right at Home among the US for owners with multiple units.
eNewsChannels NEWS: -- Author and intrapreneurship expert Susan Foley, Managing Partner of Corporate Entrepreneurs LLC, is excited to announce the release of the paperback version of her latest book, "Intrapreneurs: Who, What, How and Why" (ISBN: 978-1734956900).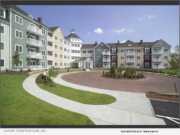 eNewsChannels NEWS: -- Avatar Construction, Inc. announces continued expansion and record-breaking growth in 2020. While most companies have experienced a drop in business due to current events, Avatar has experienced a massive increase in both new projects and revenue.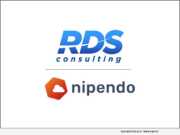 eNewsChannels NEWS: -- nipendo and Rapid Deployment Solutions (RDS) today announced a new partnership agreement for the resale of nipendo's RPA (Robotic Process Automation) platform for P2P (Purchase-to-Pay) process automation.